No role of Prophylactic antibiotics in endophthalmitis prevention after Intravitreal Injection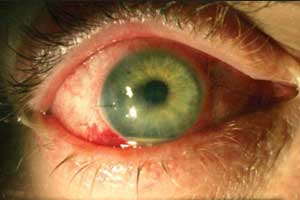 Antibiotic prophylaxis does not reduce the rate of endophthalmitis following IVI and might potentially be associated with an increased risk of post-operative infection, according to a study published in the journal EYE.
Francesca Menchini and his associates conducted a study to assess the effect of topical antibiotic prophylaxis on the rate of postoperative endophthalmitis after intravitreal injection (IVI).
The investigators conducted a systematic review of studies comparing the rates of endophthalmitis in eyes receiving IVI of different drugs with and without topical antibiotic prophylaxis. The data was collected by searching MEDLINE and EMBASE. The researchers used a random-effects meta-analysis to compute the odds ratio (OR) of endophthalmitis with antibiotic prophylaxis compared with no prophylaxis and conducted subgroup analyses to compare the efficacy of different regimens and classes of antibiotics on endophthalmitis rates.
The systematic review identified 1 randomized and 12 non-randomized studies that reported 74 cases of endophthalmitis in 147,203 IVIs using antibiotic prophylaxis compared with 55 cases in 211,418 IVIs with no prophylaxis.
Read Also: No increase in endophthalmitis rates after bilateral same day anti-VEGF Injections
Key study findings:


The overall OR of endophthalmitis for antibiotic prophylaxis vs. no prophylaxis was 1.33.


Leave-one-out sensitivity analyses showed that the exclusion of the only study with a serious risk of bias significantly increased the risk of endophthalmitis in the antibiotic prophylaxis group compared with control.


There was no difference in the endophthalmitis rate associated with any other factor analyzed, including the type of antibiotic, type of drug injected, or antibiotic prophylaxis regimen.


The study showed that repeated use of topical antibiotic prophylaxis might induce the selection of antibiotic-resistant bacterial strains and increase the number of multidrug-resistant organisms, even when administered for a short period of time at low doses.
Endophthalmitis is an inflammatory condition of the intraocular cavities ( aqueous and/or vitreous humor), usually caused by infection. It is a possible complication of all intraocular surgeries, particularly cataract surgery, with the possible loss of vision
For reference log on to https://www.nature.com/articles/s41433-018-0138-8
Source : With inputs from the journal Eye