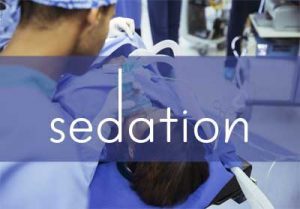 Duration of preprocedural fasting is not associated with adverse effects in children undergoing emergency department (ED) procedural sedation, according to a large cohort study published in the journal JAMA Pediatrics. So, now doctors need not wait before giving sedation to children in adherence to preprocedural fasting guidelines.
The study was conducted by Maala Bhatt, Department of Pediatrics, Children's Hospital of Eastern Ontario, Ottawa, Canada, and colleagues to examine the association between preprocedural fasting duration and the incidence of sedation-related adverse outcomes in a large sample of children.
Approximately 1 of every 100 children who visit an emergency department (ED) for care receives sedation for common medical procedures, such as fracture reduction and complex laceration repair. Although generally considered as safe, about 1% of the children undergoing procedural sedation experience a serious adverse event including potentially life-threatening condition pulmonary aspiration.
Preprocedural fasting guidelines were developed with the aim of reducing the incidence of pulmonary aspiration in sedated patients. The guidelines were developed using consensus opinion by organizations such as the American Society of Anesthesiologists (ASA) and American Academy of Pediatrics.
Current guidelines from the ASA and American Academy of Pediatrics recommend a minimum fasting period of 2 hours for clear liquids, 4 hours for breast milk, 6 hours for infant formula and light meals, and 8 hours for solids.
For the study, the investigators performed a secondary analysis of the children aged 0 to 18 years who received procedural sedation for a painful procedure in 6 Canadian pediatric EDs. The dataset for the analysis consisted of  6183 children with a median age of 8.0 years (interquartile range, 4.0-12.0 years), of whom 6166 (99.7%) had healthy or mild systemic disease.
48.1% and 5.0% of the pediatric patients got sedation for a painful procedure despite not meeting fasting guidelines for solids and liquids, respectively.
Based on the study, the researchers found that:
There were no cases of pulmonary aspiration.
Overall, there was a 11.6% rate of adverse events (1.1% serious adverse events; 5.1% vomiting).
The odds ratio (OR) of occurrence of any adverse event, serious adverse events, and vomiting did not change significantly with each additional hour of fasting duration for both solids and liquids.
"It is important to note that, to our knowledge, there have never been any reported cases of pulmonary aspiration in children undergoing parenteral sedation in the ED setting, despite widespread nonadherence with fasting guidelines," the authors said. "Our study findings provide support to the idea that strict adherence to ASA [American Society of Anesthesiologists] fasting guidelines does not improve patient outcomes for children undergoing procedural sedation in the ED."
Yet the evidence basis for these recommendations is shaky, Bhatt's group said, noting that adherence to these fasting guidelines is highly variable in emergency medicine.
"Compliance with these requirements — whether for procedural sedation or for general anesthesia — comes at a cost to the child, the family, and to healthcare delivery. Fasting can be uncomfortable and distressing, can cause dehydration and hypoglycemia, and is associated with decreased sedation efficacy and more frequent sedation failure," commented Steven Green, MD, of Loma Linda University, in Loma Linda, California, and colleagues.
In an accompanying editorial, they called the focus on fasting in aspiration prevention "at best low yield" with operative anesthesia and "inconsequential" for procedural sedation. "Bhatt et al show that traditional reliance upon rigidly applied, arbitrary fasting intervals is a practice without evidence of benefit. The risk of pulmonary aspiration in healthy children during procedural sedation is functionally negligible, and the time for fasting reform is past due," they urged.
"Delaying sedation to meet fasting guidelines does not appear to decrease adverse event rates but has the potential to lengthen ED length of stay and impede patient flow. These findings support the recommendation from the American College of Emergency Physicians not to delay ED procedural sedation based solely on fasting time," the authors concluded.
For further information click on the link: 10.1001/jamapediatrics.2018.0830