No more excuses, more comfortable mammography system now to increase compliance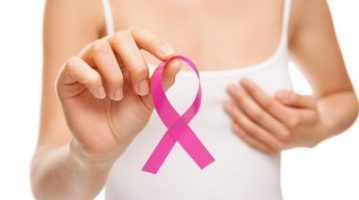 October is Breast Cancer Awareness Month and here is a gift for women which is a more comfortable Mammography system a user-friendly device with better image quality and accuracy. Hologic now offers the SmartCurve™ breast stabilization system which is more comfortable according to a press release of the company.
Mammography is a breast imaging technique that uses X-rays to diagnose and locate tumours of the breasts. According to the American Society of Breast Surgeons (ASBrS) screening mammography guidelines,


Women with an average risk of breast cancer should initiate yearly screening mammography at age 40


Women with a higher-than-average risk of breast cancer should undergo yearly screening mammography and be offered yearly supplemental imaging; this screening should be initiated at a risk-based age


But for years, women have reported avoiding regular mammograms due in large part to the fear of discomfort associated with breast compression. Many women avoid them because the procedure is painful – each breast is tightly pressed between two flat panels to scan for potential tumours. In fact, a recent survey found that fear of physical discomfort was the top reason cited for avoiding a mammogram by women who never had one.
The new imaging system features a proprietary curved surface that mirrors the shape of a woman's breast to reduce pinching and allow better distribution of force over the entire breast. The system also features proprietary image processing algorithms that ensure the preservation of image quality and accuracy. In a clinical study comparing the SmartCurve system to standard compression, the SmartCurve system improved comfort in 93 per cent of women who reported moderate to severe discomfort with standard compression. In addition, 95 per cent of those surveyed would recommend facilities that use the system.
There are studies to support the utility of new system including the results from Friedewald, SM, et al. "Breast cancer screening using tomosynthesis in combination with digital mammography." JAMA 311.24 (2014): 2499-2507; a multi-site (13), non-randomized, historical control study of 454,000 screening mammograms investigating the initial impact the introduction of the Hologic Selenia® Dimensions® on screening outcomes. Individual results may vary. The study found an average 41% increase and that 1.2 (95% CI: 0.8-1.6) additional invasive breast cancers per 1,000 screening exams were found in women receiving combined 2D FFDM and 3D™ mammograms acquired with the Hologic 3D Mammography™ System versus women receiving 2D FFDM mammograms only.
The Genius™ 3D Mammography™ exam (also known as the Genius™ exam) is only available on a Hologic® 3D Mammography™ system. The Genius™ exam consists of a 2D and 3D™ image set, where the 2D image can be either an acquired 2D image or a 2D image generated from the 3D™ image set. 3D Mammography™ exam, the only mammogram clinically proved to detect 20 to 65 per cent more invasive breast cancers compared to 2D mammography alone.
News provided by
Hologic, Inc.
For more information: www.breastsurgeons.org
Source : Hologic, Inc.