CT lung cancer screening useful and cost effective even in elderly, finds study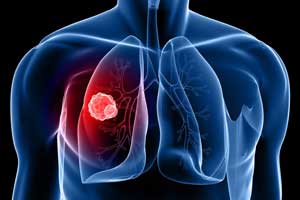 USA: CT lung cancer screening is cost-effective even at the oldest upper age limits, reveals a cost-analysis of well-established guidelines on the screening. Screening of older people although incurs more costs but offers a greater reduction in mortality risk.
According to the study published in the Annals of Internal Medicine journal, despite underlying uncertainty, the NLST (National Lung Screening Trial) and CMS (Centers for Medicare & Medicaid Services) screening strategies have high probabilities of being cost-effective.
Recommendations vary regarding the maximum age at which to stop lung cancer screening: 80 years according to the U.S. Preventive Services Task Force (USPSTF), 77 years according to the CMS, and 74 years according to the NLST.
Chung Yin Kong, from Massachusetts General Hospital, and colleagues compared the cost-effectiveness of different stopping ages for lung cancer screening.
For the purpose, the researchers applied microsimulation models developed by different groups in the U.S. and the Netherlands to a cohort of 2 million current and former smokers eligible for lung screening.
The models were calibrated to the lung cancer incidence and mortality data from the NLST and validated using data from the Prostate, Lung, Colorectal, and Ovarian Cancer Screening (PLCO) Trial. The models also assumed 100% screening adherence. Costs covered all expenses related to lung screening and diagnostic procedures as well as those related to lung cancer treatment.
Key findings include:


The 4 models showed that the NLST, CMS, and USPSTF screening strategies were cost-effective, with ICERs averaging $49 200, $68 600, and $96 700 per QALY, respectively.


Increasing the age at which to stop screening resulted in a greater reduction in mortality but also led to higher costs and overdiagnosis rates.


The findings of Kong and colleagues' cost analysis could help inform health policy decisions regarding age cutoffs for CT lung cancer screening, though it may be worthwhile for future analyses to account for factors beyond age as well, noted David Kim, and Peter Neumann, of Tufts Medical Center in an accompanying editorial.
"In particular, guidelines using risk prediction models might consider several risk factors for lung cancer mortality, such as age, sex, race, family history, body mass index, smoking exposure, years since smoking cessation, and history of emphysema," they wrote. "Apart from issues surrounding eligibility criteria, policies should prioritize efforts to increase very low screening rates."
More Information: "Cost-Effectiveness Analysis of Lung Cancer Screening in the United States: A Comparative Modeling Study" published in the Annals of Internal Medicine journal.
DOI: 10.7326/M19-0322
Journal Information: Annals of Internal Medicine
Source : Annals of Internal Medicine