................................ Advertisement ................................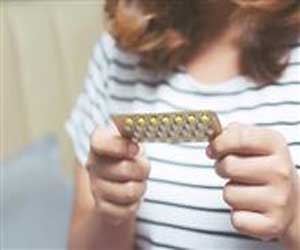 According to updated, FSRH Guideline (January 2019) on combined Hormonal Contraception, there is no health benefit from taking a contraceptive pill week off.
In addition, if hormone-free intervals are taken, shortening it to four days could potentially reduce the risk of pregnancy if pills, patches or rings are missed, it states.
The updated guideline also states that consultations about combined hormonal contraception (CHC) do not necessarily have to be face-to-face, online combined Hormonal Contraception,CHC provision is possible, and that at first consultation, many women can safely be prescribed a one-year supply of CHC instead of the current three-month supply.
................................ Advertisement ................................
The update published by the Faculty of Sexual and Reproductive Healthcare (FSRH) has highlighted the fact that there is no health benefit from the seven-day hormone-free interval. This guidance provides evidence-based recommendations and good practice points for health professionals on the use of combined hormonal contraceptives (i.e. the combined oral contraceptive pill, transdermal patch and combined vaginal ring) currently available in the UK. It is intended for any health care professional or health service providing contraception or conception advice in the UK.
................................ Advertisement ................................
The combined oral contraceptive pill – usually just called "the pill" – contains hormones that can prevent pregnancy by stopping the user from releasing any eggs from her ovaries. When taken correctly, it is more than 99% effective – fewer than one in every 100 women who use it will get pregnant in one year – but it's around 91% effective based on "typical use".
Combined Hormonal Contraception,CHC has been used by women worldwide for almost 60 years, with significant changes in dosage and preparation over time. Millions of UK women choose to use CHC. The update recommends that women can safely take fewer (or no) hormone-free intervals to avoid monthly bleeds, cramps and other symptoms.
Women on the combined contraceptive pill have traditionally taken a seven-day break at the end of each 21-pill packet. During this monthly break from pill-taking, there is usually a bleed and some women have symptoms like period pain, headache and mood change. In the same way, women using combined contraceptive patches or rings have taken a seven-day break after every 21 days of use.
However, the new NICE-accredited clinical guideline from the FSRH highlights that there is no health benefit from having this hormone-free interval. Women can avoid monthly bleeding and symptoms that come with it by running pill packets together so that they take fewer (or no) breaks.
Commenting, Dr Diana Mansour, vice president for clinical quality of the Faculty of Sexual and Reproductive Healthcare, said: "Pill-taking often isn't perfect; the riskiest time to miss pills is at the beginning and the end of a pill-free interval. The guideline suggests that by taking fewer hormone-free intervals – or shortening them to four days – it is possible that women could reduce the risk of getting pregnant on combined hormonal contraception."
Dr Sarah Hardman, co-director of the clinical effectiveness unit of the Faculty of Sexual and Reproductive Healthcare, said: "If a woman wants to avoid periods on combined hormonal contraception she can run the packets together – we don't need a regular monthly bleed to be healthy, and lots of women welcome the option of avoiding bleeding. But women need to know that there is a small increase in some health risks with combined hormonal contraception, so it isn't suitable for everyone."
Hina Zahid Joined Medical Dialogue in 2017 with a passion to work as a Reporter. She coordinates with various national and international journals and association and covers all the stories related to Medical guidelines, Medical Journals, rare medical surgeries as well as all the updates in the medical field. Email: hina@medicaldialogues.in. Contact no. 011-43720751
To know about our editorial team click here
................................ Advertisement ................................