Busting the mucus myth: Its ok to drink milk during cold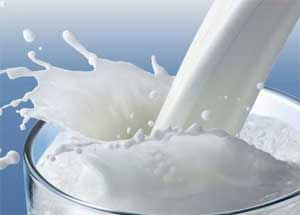 A review study published in the Archives of Disease in Childhood disclosed that no evidence supports the myth that milk increases mucus production from the lungs.
There is a common myth among parents that the intake of milk leads to increased production of mucus in lungs and as a result, they stop their child from drinking milk. This is particularly so in patients with conditions associated with excess mucus, for example, cystic fibrosis and primary ciliary dyskinesia, but also includes children with infant wheeze or asthma. Indeed, many people believe milk should be avoided with any respiratory illness, even a common cold.
Ian M. Balfour-Lynn examined this myth which the members of his department hear repeatedly from patients.
In his analysis Balfour-Lynn noted that in an Australian survey, 45, 25, and 11 percent of the whole, reduced-fat, and soy milk drinkers, respectively, agreed that milk causes mucus; 20, 8, and 5 percent believed that milk caused asthma.
Balfour-Lynn analyzed the results of different studies done in this field. In a study conducted in 1948, the author found that there was no excess mucus among those who consumed milk. In different a study conducted by an Australian group, there was no correlation between milk/dairy intake and symptoms of upper/lower respiratory tract congestion or weight of nasal secretions produced. In another Australian study, adults reported difficulty swallowing and perceived thickness of saliva and mucus rather than increased amounts of mucus.
Read Also: Milk taken with breakfast beneficial in management of type 2 diabetes
Salivary mucins induce extensive droplet flocculation of the milk emulsion, which could affect the sensory perception of milk mixed with saliva, in terms of its thickness coating the mouth and the feeling after drinking when small amounts of emulsion remain in the mouth.
According to Balfour-Lynn the texture of milk can certainly make some people feel their mucus and saliva is thicker and harder to swallow but there is no evidence (and indeed evidence to the contrary) that milk leads to excessive mucus secretion.
The study concluded that different investigations on the consumption of milk do not seem to exacerbate the symptoms of asthma and a relationship between milk consumption and the occurrence of asthma cannot be established.
For reference log on to http://dx.doi.org/10.1136/archdischild-2018-314896
Source : With inputs from Archives of Disease in Childhood