No early labour induction-Simple Blood test can predict stillbirth risk: LANCET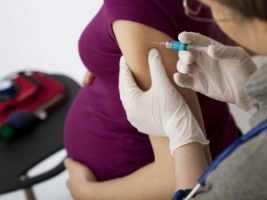 No early induction of labour, now stillbirth can be prevented by a simple bile acid blood test in intrahepatic Cholestasis of Pregnancy, pointed out a study. The study has appeared in LANCET.
Intrahepatic Cholestasis of Pregnancy (ICP) is a liver disorder which occurs during pregnancy. This condition affects the normal flow of bile. It impairs the release of bile from the liver leading to bile buildup in the liver and eventually liver damage, symptoms include itching. It was previously thought that small increases in bile acid concentration are associated with higher risks of stillbirth. Pregnant women showing symptoms of ICP, therefore, are often offered early induction of labor at around 37 weeks in order to prevent stillbirth.
With a view to ascertaining the correlation between Intrahepatic cholestasis of pregnancy and risk of stillbirth and preterm birth, scientists of Guy's and St Thomas' and King's College London have analyzed 170,000 pregnancies from 40 international studies. In this study, they have found that the majority of women with ICP, who have bile acid concentration below 100 micromoles per liter, the risk of stillbirth is not significantly greater than that of pregnant women without ICP. Because most women with intrahepatic cholestasis of pregnancy have bile acids below this concentration, regular bile acid blood test can work as a reminder of their delivery and can predict the risk of stillbirth.
Professor Catherine Williamson, Consultant Obstetric Physician and Chair in Women's Health at Guy's and St Thomas' and King's College London, who led the study said:
"We are grateful to our collaborators worldwide who have helped us perform the largest study to date, the results of which will enable doctors to personalize treatment for women with ICP.
"We can now identify those women at the highest risk of stillbirth and consider interventions to specifically prevent stillbirth in this group. We will also be able to reassure a large number of women, who may have previously been concerned, that they are not at increased risk of stillbirth."
The discovery will help doctors identify the small number of women at most risk who require intervention to prevent stillbirth. This will allow the majority of women with intrahepatic cholestasis of pregnancy (ICP) who are at a low risk to carry on their pregnancy normally.
For further reference log on to :
DOI: 10.1016/S0140-6736(18)31877-4
,