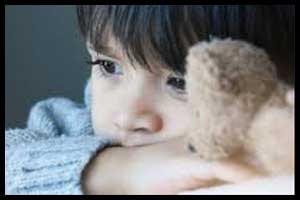 The American Academy of Pediatrics recommends that parents should not discipline their children with corporal punishment, including spanking. The academy opines that Corporal punishment or the use of spanking as a disciplinary tool increases aggression in young children and calls for a ban on the practice.
Corporal punishment in the long run and is ineffective in teaching a child responsibility and self-control and new evidence suggests that it may cause harm to the child by affecting normal brain development.
In the guidance, published in Pediatrics, the group has enumerated the harm associated with verbal punishment, such as shaming or humiliation. It recommends that paediatricians should advise parents on using age-appropriate, healthy forms of a disciple, like a positive reinforcement of appropriate behaviour, limit-setting, redirecting, and setting expectations.
In this Policy Statement, the American Academy of Pediatrics provides guidance for paediatricians and other child health care providers on educating parents about positive and effective parenting strategies of discipline for children at each stage of development as well as references to educational materials. This statement supports the need for adults to avoid physical punishment and verbal abuse of children.
When clinicians are providing guidance on parenting techniques, they should include information on the risks for adverse effects associated with corporal punishment, such as increased aggression among young children, as well as its long-term ineffectiveness.
Key recommendations are –
 Effective Discipline Supports Normal Child Development
Use of Corporal Punishment should be discouraged., as it is Ineffective in most cases
Corporal punishment of children younger than 18 months of age increases the likelihood of physical injury.
Repeated use of corporal punishment may lead to aggressive behaviour and altercations between the parent and child and may negatively affect the parent-child relationship;
Corporal punishment is associated with increased aggression in preschool and school-aged children;
Experiencing corporal punishment makes it more, not less, likely that children will be defiant and aggressive in the future;
The CP is associated with an increased risk of mental health disorders and cognition problems;
The risk of harsh punishment is increased when the family is experiencing stressors, such as family economic challenges, mental health problems, intimate partner violence, or substance abuse; and
Spanking alone is associated with adverse outcomes, and these outcomes are similar to those in children who experience physical abuse.
For Further reference log on to :
http://pediatrics.aappublications.org/content/early/2018/11/01/peds.2018-3112