No benefit of Prednisolone beyond 8 weeks in Initial Episode of Childhood Nephrotic Syndrome: BMJ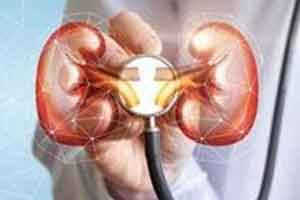 An extended 16-week course of prednisolone treatment in children with steroid-sensitive nephrotic syndrome does not improve clinical outcomes compared to standard eight-week course, suggests a recent study published in the journal The BMJ. Clinical outcomes included time to relapse, number of relapses, and development of steroid unresponsiveness.
Nicholas J A Webb, a nephrologist at Department of Paediatric Nephrology, Royal Manchester Children's Hospital, Manchester, UK, and colleagues conducted the study to determine whether extending initial prednisolone treatment from eight to 16 weeks in children with idiopathic steroid-sensitive nephrotic syndrome improves the pattern of disease relapse.
Idiopathic nephrotic syndrome is the commonest childhood glomerular disorder. It is characterized by selective proteinuria, hypoalbuminaemia and, on renal biopsy, minimal changes without immunoglobulin deposits.
In the PREDNOS trial, the children were randomized to receive a 16-week course of prednisolone (total dose 3150 mg/m2) or a standard eight-week course of prednisolone (total dose 2240 mg/m2). The drug was supplied as 5 mg tablets alongside matching placebo so that participants in both groups received the same number of tablets at any time point in the study.
The primary outcome measure was time to first relapse over a minimum follow-up of 24 months.
Key findings of the study include:


No significant difference was found in time to the first relapse or in the incidence of frequently relapsing nephrotic syndrome (extended course 60/114 (53%) v standard course 55/109 (50%), steroid-dependent nephrotic syndrome (48/114 (42%) v 48/109 (44%), or requirement for alternative immunosuppressive treatment (62/114 (54%) v61/109 (56%).


Total prednisolone dose after completion of the trial drug was 6674 mg for the extended course versus 5475 mg for the standard course.


There were no statistically significant differences in serious adverse event rates (extended course 19/114 (17%) v standard course 27/109 (25%)) or adverse event rates, with the exception of behaviour, which was poorer in the standard course group. Scores on the Achenbach child behaviour checklist did not, however, differ.


Extended course treatment was associated with a mean increase in generic quality of life and cost savings.


"Our results show that extending prednisolone therapy to 16 months from a standard eight-week course does not improve outcomes in the initial episode of nephrotic syndrome. However, evidence was found of a short term health economic benefit through reduced resource use and increased the quality of life," concluded the authors.