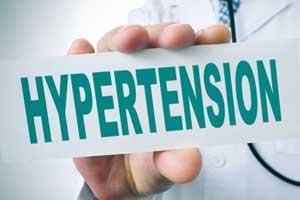 United Kingdom: A longitudinal cohort study found no evidence to support guideline recommendations that encourage the initiation of antihypertensive treatment in patients with low-risk mild hypertension. The risk of adverse events (syncope, hypotension, and acute kidney injury) increased in such patients.
Findings, published in the journal JAMA Internal Medicine, suggests that physicians should be cautious while initiating the treatment in low-risk mild hypertension patients.
Also Read: Long term lead exposure linked to uncontrolled high blood pressure
Evidence to support the initiation of pharmacologic treatment in low-risk patients with mild hypertension is inconclusive, with previous trials underpowered to demonstrate benefit. Clinical guidelines across the world are contradictory.
James P. Sheppard, Nuffield Department of Primary Care Health Sciences, University of Oxford, Oxford, United Kingdom, and colleagues conducted the study to investigate whether antihypertensive treatment is linked to a low risk of mortality and CVD in patients with low-risk of mild hypertension. 
For this study, the researchers drew data from the Clinical Practice Research Datalink from January 1, 1998, to September 30, 2015. The participants included patients aged 18-74 years of age who had mild hypertension and no previous treatment. Anyone with a history of CVD or CVD risk factors were excluded.
Main outcomes and measures included the rates of mortality, CVD, and adverse events among patients prescribed antihypertensive treatment at baseline, compared with those who were not prescribed such treatment, using Cox proportional hazards regression.
Also Read: NSAIDs use safe in gestational hypertension, study challenges guidelines
Results:
In total 19,143 treated participants were matched to 19,143 similar untreated patients.
During a median follow-up period of 5.8 years, no evidence of an association was found between antihypertensive treatment and mortality or between antihypertensive treatment and CVD.
Treatment was associated with an increased risk of adverse events, including hypotension, syncope, electrolyte abnormalities, and acute kidney injury.
"There was evidence of an increased risk of adverse events, which suggests that physicians should exercise caution when following guidelines that generalize findings from trials conducted in high-risk individuals to those at lower risk," write the authors.
For further reference log on to 10.1001/jamainternmed.2018.4684