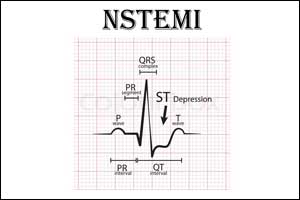 The patients with non-ST-segment elevation acute coronary syndrome (NSTE-ACS) do not have better outcomes when sent for invasive investigation within 12 hours of diagnosis than delaying their trip to the cath lab 2 to 3 days later, but risk profile may come into play, suggests researchers.
These are the results from the VERDICT randomized controlled trial presented at the European Society of Cardiology (ESC) 2018 Congress and simultaneously published in the journal Circulation.
Thomas Engstrom, Department of Cardiology, University of Copenhagen, and colleagues tested the hypothesis whether a strategy of very early invasive coronary angiography (ICA) and possible revascularization within 12 hours of diagnosis, is superior to an invasive strategy performed within 48-72 hours in terms of clinical outcomes.
For the study, the researchers screened patients admitted with clinical suspicion of NSTE-ACS in the Capital Region of Copenhagen, Denmark, for inclusion in the VERDICT trial. Patients with ECG changes indicating new ischemia and/or elevated troponin, in whom ICA was clinically indicated and deemed logistically feasible within 12 hours, were randomized 1:1 to ICA within 12 hours or standard invasive care within 48-72 hours. The primary endpoint was a combination of all-cause death, non-fatal recurrent myocardial infarction, hospital admission for refractory myocardial ischemia or hospital admission for heart failure.
A total of 2147 patients were randomized; 1075 patients allocated to very early invasive evaluation had ICA performed at a median of 4.7 hours after randomization, whereas 1072 patients assigned to standard invasive care had ICA performed 61.6 hours after randomization.
Also Read: Early treatment for NSTEMI patients shows greater rate of survival
Key Findings:
During a median follow-up of 4.3 years, a composite endpoint (death from any cause, non-fatal MI, hospital admission for refractory ischemia, or hospital admission for heart failure) occurred in 27.5% of the very early group versus 29.5% of the deferred group.
Among patients with a GRACE risk score >140, a very early invasive treatment strategy improved the primary outcome compared with the standard invasive treatment.
the researchers also recorded fewer recurrent myocardial infarctions in the very early group compared to the deferred group (HR 0.73, CI 0.56-0.96, P=0.025).
There was also a trend for fewer heart failure events (HR 0.78 (95% CI 0.80-1.01, P=0.06).
No difference was found between groups in the rate of complications.
"You could say that a very early invasive lookup in non-STEMI ACS is safe—complications were equally distributed between the two groups—and it's possibly favorable for some of the patients," Engstrøm said at a press conference.
Offering very early angiography to all patients with NSTE ACS would be logistically challenging, he said, so it's important to choose the right patients. Patients with an elevated GRACE score would be one group to target, he said, pointing out that in that subset, the number needed to treat to prevent one primary endpoint event was 73.
Becker, who was not involved with the study, said earlier treatment has other benefits aside from determining the treatment course: "The patient appreciates that; hospital-acquired infections are reduced; hospital length of stay is reduced; overall costs are reduced."
"A strategy of very early invasive investigation in patients with NSTEMI ACS does not improve a long-term composite outcome of all-cause death, non-fatal recurrent myocardial infarction, hospitalization for heart failure, or hospitalization for refractory myocardial ischemia," Engstrom said.
Overall, Engstrom said, "A very early invasive look-up in NSTEMI acute coronary syndrome is safe and possibly favorable for some patients. However acute investigation is logistically challenging and potentially not cost-effective. Therefore the right patients for this strategy should be identified."
"Even though this was a neutral study, it does confirm that there is no reason to wait in terms of risks and benefits," said Becker. "The subgroup of high GRACE score patients also is supportive of the way most cardiologists practice. If the patient has high-risk features there really isn't a reason to wait."
"A strategy of very early invasive coronary evaluation does not improve overall long-term clinical outcome compared with an invasive strategy conducted within 2-3 days in patients with NSTE-ACS. However, in patients with the highest risk, very early invasive therapy improves long-term outcomes," concluded the authors.
For further reference log on to https://doi.org/10.1161/CIRCULATIONAHA.118.037152