Nitric Oxide technology quickly heals diabetic foot ulcers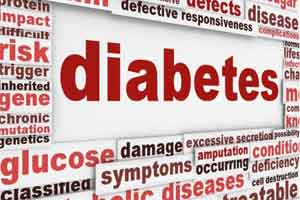 A biomedical engineering team from Michigan Technological University are putting rigorous efforts to reduce the healing time of diabetic foot ulcer which may take up to 150 days to just 21 days.
The research published in the journal Medical Sciences reports that the team is planning to drop the healing time by amplifying what the body already does naturally: build layers of new tissue pumped up by nitric oxide. In patients with diabetes, impaired nitric oxide production lessens the healing power of skin cells.
However, simply pumping up nitric oxide is not necessarily better. The long-term plan of Michigan Technological University researchers is to create nitric oxide-laden bandages that adjust the chemical release depending on the cell conditions.
Read Also: 'Smart' Insoles prevent recurrence of Diabetic Foot Ulcer
Nitric oxide is a potent signalling mediator in many cellular processes and has been reported to be both beneficial and pathological in the same cell populations when delivered at different doses and for different durations. For instance, high levels of NO can cause senescence, cell cycle arrest, and apoptosis while low levels are associated with intercellular signalling, prevention of platelet aggregation, increased vascular permeability and angiogenesis. It has been shown that the inappropriate production of NO is a major contributor to the dysregulation of wound healing
"Nitric oxide is a powerful healing chemical, but it's not meant to be heavy-handed," said Frost, the lead author of the study. "We're looking at the profiles of healthy and diabetic cells to find a more nuanced way to recover wound function."
As a wound heals, three types of skin cells step in. Macrophages are the first responders—and the most widely studied cells—that arrive within 24 hours of damage. Next, fibroblasts arrive, which are like the body's engineers. They help lay down the extracellular matrix that makes it possible for the next cells, keratinocytes, to come in and do the heavy-lifting and rebuilding.
"Wound healing is a complex, cell-mediated symphony of events, progressing through a series of predictable and overlapping stages," said Frost. When any part of that orchestra is out of tune, the whole process falls flat. Fibroblasts, which are not as well studied as macrophages in the healing process, are a key instrument and past studies have shown their delayed response in patients with diabetes may be a major factor in slow healing time."
Read Also: Topical gentamicin-collagen sponge safe, well tolerated in diabetic foot ulcers
According to the researchers if the actual levels of NO produced by cells cultured under specific conditions are measured, including the temporal NO release profile, then it will help to understand and mimic the physiological NO release at different stages of wound healing and different pathological states, which will facilitate a smooth transition of the wound from its chronic state into resolution, consequently, shortening the time to complete healing of DFU
The difficulty harnessing the power of NO in wound healing is that this highly reactive molecule is very challenging to directly measure in physiological conditions because of its very short half-life and its rapid reaction with species present in the wound or cell culture environment
In order to overcome this difficulty, the scientists developed a novel measurement system (the CellNO trap) that allows the direct, real-time, continuous measurement of NO produced or exposed to the cells under conventional culturing conditions using chemiluminescence, one of the most sensitive and specific methods for detecting NO through its reaction with ozone.
The real-time NO detected was compared to the nitrite present in the culture media and there was a direct correlation between real-time NO and nitrite in normal glucose conditions. However, real-time NO detection and nitrite measurement did not correlate under high glucose conditions.
Moving a step further, the investigators plan to have a working bandage prototype, one that leaves off the clunky nitrite proxies and nitric oxide dumps and could help heal DFU in less than a month.
For full information log on to
https://www.mdpi.com/2076-3271/6/4/99/htm#B28-medsci-06-00099
Source : With inputs from the journal Medical Sciences