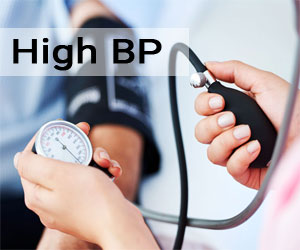 Glaucoma may be tied to night time hike of blood pressure , high BP ,finds a new study.
Glaucoma patients are more likely to experience increased nighttime blood pressure (BP), suggests a recent study published in the journal Ophthalmology.
Glaucoma is a group of diseases that damage the eye's optic nerve and can result in vision loss and blindness. Initially, glaucoma can be asymptomatic. However, if left untreated it might show up symptoms such as loss of peripheral (side) vision, patients may miss objects to the side and out of corner of their eye, and decrease in straight-ahead (central) vision until no vision remains.
Tadanobu Yoshikawa, Department of Ophthalmology, Nara Medical University, Nara, and colleagues conducted the study to determine whether the presence of glaucoma is significantly associated with the nighttime blood pressure (BP) and dipping pattern.
For the purpose, the researchers assessed 109 glaucoma patients (mean age, 71.0 years) from the LIGHT study and 708 normal control participants without glaucoma (mean age, 70.8 years) from a community-based cohort. All of the glaucoma patients and normal control participants had ophthalmic examinations. The ambulatory BP was measured every 30-minutes for 48 hours. The daytime and nighttime periods were based on the sleep diary entries. A non-dipper pattern of the BP was defined as a decrease in the mean night systolic BP by <10% of the mean daytime systolic BP.
Main outcome measures included nighttime BP and dipping pattern.
Also Read:Low BP & normal ageing lead to reduced IOP in Asians
Key findings of the study include
After adjusting for potential confounders, multivariable linear regression analyses indicated that the nighttime systolic BP was significantly higher by 4.1 mmHg in the glaucoma group than in the control group.
The prevalence of the non-dipper pattern was significantly higher in the glaucoma group (45.0%) than in the control group (27.5%).
Multivariable logistic regression analyses indicated a significantly higher odds ratio (OR) for the non-dipper pattern in the glaucoma group than in the control group.
Also Read:Even a single night sleep deprivation may increase Blood Pressure
"The presence of glaucoma was significantly associated with increased nighttime BP and the non-dipper pattern of the BP independent of potential confounders such as aging, obesity, and diabetes. Further prospective studies are needed to determine whether the glaucoma severity and progression are associated with the nighttime BP," concluded the authors.
For detailed study log on to https://doi.org/10.1016/j.ophtha.2019.05.019