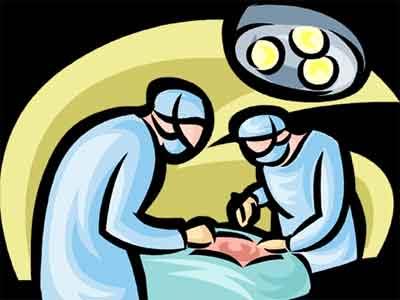 Noida : A 37-year-old woman from Nigeria, who had two aneurysms in her brain, underwent successful surgery at a hospital here, authorities said.
Aishat was suffering from bilateral internal carotid artery aneurysm (ICA Aneurysm) a bulge or "ballooning" in the wall of an artery, which carries oxygen-rich blood from the heart to the rest of the body.
In the case of the aorta the main artery of the body, supplying oxygenated blood to the circulatory system, an overstretched and weak aorta can burst, causing serious bleeding and leading to death.
As a result of the condition, Aishat had recurrent headaches and was also slowly losing her eyesight.
"Aishat had two aneurysm of 20 mm size in her brain. Due to the aneurysm, continuous pressure was exerted on the nerves of her brain because of which she always had a headache and was slowly losing her eye sight," said C.P.S. Chauhan, Associate Director (Radiology and Interventional Radiology Department) at Jaypee Hospital here.
Aishat had a balloon like outpouching of blood vessels in her brain and also had a significant risk of brain haemorrhage.
"The surgery involved many risks as the patient can lose his/her eyesight completely or can get paralysed," added Dinesh Ratnani, Senior Neurosurgeon at Jaypee Hospital.
Doctors treated Aishat earlier this week using interventional radiology which provides minimally invasive image-guided diagnosis and treatment of diseases in every organ system.

"Using the interventional radiology technique, we reached brain through the thighs arteries and then performed the surgery. A flow diverter was put across the neck of the aneurysm in the brain so that the blood flow doesn't reach the aneurysm. The aneurysm was partially filled with coils as well," Chauhan said.
Post-surgery, Aishat is able to lead a normal life. She said: "Doctors here have given me a new life as they gave me the confidence that I can easily get operated and lead a normal life. The hospital also took care of the cost of my treatment and I am really thankful to them for this as I was not in a condition to afford the treatment cost."