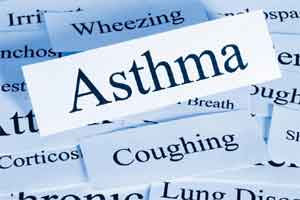 NICE has released its first-ever guidelines on Asthma after two years of delay.The new guidelines on Diagnosis and Management of Asthma were published on 30th November 2017 by The National Institute for Health and Care Excellence (NICE). This guideline covers diagnosing, monitoring and managing asthma in adults, young people and children. It aims to improve the accuracy of diagnosis, help people to control their asthma and reduce the risk of asthma attacks.  The guideline does not cover management of  Asthma.
The new NICE guidelines* issued today recommend the use of FeNO testing as part of comprehensive diagnostic algorithms for adults, children and young people.  In particular, NICE recommends FeNO testing for adults when a diagnosis of asthma is being considered, and consideration of a FeNO measurement in children and young people if there is diagnostic uncertainty after initial assessment and normal spirometry or obstructive spirometry with negative bronchodilator reversibility. Additionally, the health economic model included in the guidelines concluded that FeNO testing was part of the most cost-effective diagnostic pathway for adults.  Regarding monitoring of asthma control, it was also noted that FeNO should be considered as an option for patients who remain symptomatic on inhaled corticosteroids as a method to support asthma management.
Asthma is a chronic inflammatory respiratory disease, but many diseases present with symptoms similar to those seen in asthma, making diagnosis a challenge for healthcare professionals. In fact, studies of adults diagnosed with asthma suggest that up to 30% do not have clear evidence of asthma* Some may have had asthma in the past, but it is likely that many have been given an incorrect diagnosis. Conversely, other studies suggest that asthma may be underdiagnosed in some cases. Understanding whether airway inflammation is present can help rule out these conditions and support a diagnosis of asthma.
The NICE guidelines differ from British Thoracic Society (BTS) /SIGN recommendations in following ways-
It recommends a diagnosis of Asthma only after an objective test.
It offers LTRA as add-on therapy to inhaled Corticosteroids instead of LABA as they (LTRA) are cheaper and therefore more cost-effective.
Pulmonologists are concerned over the addition of LTRAs to the guideline saying that patients may neglect their inhalers in favor of taking the tablet, leading to poor outcomes and potentially costing lives.
Major Recommendations –
Family Physicians should use an objective test (Spirometry, FeNO etc.) to diagnose asthma, and not on basis of symptoms alone.
Patients should be treated immediately if they are acutely unwell at presentation and objective tests for asthma should be performed when and if the equipment is available.
For children under five with suspected asthma, symptoms should be treated based on observation and clinical judgment and reviewed on a regular basis
A FeNO test should be conducted on adults for diagnosing asthma – a FeNO level of 40 parts per billion (ppb) or more is a positive test in adults whereas a  FeNO level of 35 parts per billion is considered positive in children.
An LTRA may be added when Asthma is not controlled by inhaled Corticosteroids alone
A short-acting beta agonist may be offered as a reliever treatment to adults with newly diagnosed asthma.
A low dose of inhaled corticosteroid should be offered as the first-line maintenance treatment to adults.
NICE has advised that primary care services should implement what they can of the recommendations, using currently available approaches to diagnosis until the infrastructure for objective testing is in place.
For Further reference log on to ;
https://www.nice.org.uk/guidance/ng80