NICE Guidelines for spinal cord stimulation to treat chronic neuropathic pain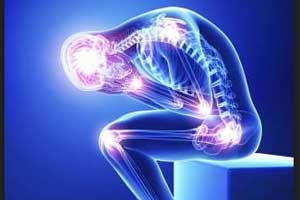 NICE has released its latest guidelines for use of Senza spinal cord stimulation system to treat chronic neuropathic pain.
Spinal cord stimulation (SCS) is a treatment for chronic pain that is usually considered after standard treatments have failed. SCS modifies the perception of neuropathic and ischaemic pain by stimulating the dorsal column of the spinal cord. SCS is minimally invasive and reversible.
Pain that persists for more than several months, or beyond the normal course of a disease or expected time of healing, is often defined as chronic.Chronic pain can affect people of all ages, although in general, its prevalence increases with age. Chronic pain is accompanied by sleep disturbances, irritability, medication dependence ,frequent absence from work,Emotional withdrawal and depression. Various types of Chronic pain include Neuropathic pain and Ischaemic pain and goal of treatment for chronic pain is to make pain tolerable and to improve functionality and quality of life.


The case for adopting Senza spinal cord stimulation (SCS) for delivering HF10 therapy as a treatment option for chronic neuropathic back or leg pain after failed back surgery is supported by the evidence. HF10 therapy using Senza SCS is at least as effective as low‑frequency SCS in reducing pain and functional disability, and avoids the experience of tingling sensations (paraesthesia).


Senza SCS for delivering HF10 therapy should be considered for patients:with residual chronic neuropathic back or leg pain (at least 50 mm on a 0 mm to 100 mm visual analogue scale) at least 6 months after back surgery despite conventional medical management and who have had a successful trial of stimulation as part of a wider assessment by a multidisciplinary team.


Patients with other causes of neuropathic pain were included in the evaluation and may be considered for HF10 therapy using Senza SCS but any additional benefits compared with low‑frequency SCS are less certain. Cost modelling indicates that, over 15 years, HF10 therapy using Senza SCS has similar costs to low‑frequency SCS using either a rechargeable

or non-rechargeable device.



Clinicians implanting SCS devices including Senza should submit timely and complete data to the UK Neuromodulation Registry.


When assessing the severity of pain and the trial of stimulation, the multidisciplinary team should be aware of the need to ensure equality of access to treatment with SCS. Tests to assess pain and response to SCS should take into account a person's disabilities (such as physical or sensory disabilities), or linguistic or other communication difficulties, and may need to be adapted.


People who are currently using spinal cord stimulation for the treatment of chronic pain of ischaemic origin should have the option to continue treatment until they and their clinicians consider it appropriate to stop.


For further reference log on to :
https://www.nice.org.uk/guidance/MTG41/chapter/1-Recommendations
[poll id=118842]