NICE Guideline on Assessing and Managing Motor Neurone Disease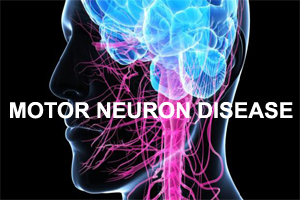 National Institute for Health and Care Excellence has published its guideline on the assessment and management of motor neurone disease (MND) on 24th February, 2016. This guideline replaces NICE guideline CG105 (July 2010) and includes new recommendations on assessing and managing Motor Neurone Disease. The guideline calls for a range of health and social care professionals to be involved at every stage in the care of people with the condition so that decisions about the person's care can be informed by and tailored to their individual needs and circumstances.
What is MND?
MND is a group of rare (about 1100 people will develop MND in the UK each year and around 5000 adults are currently living with the disease), incurable, progressive, fatal neurodegenerative diseases that attack the motor neurones in the brain and spinal cord.
Motor neurones are the nerve cells along which the brain sends instructions to the muscles. Deterioration of these cells leads to weakness and wasting of muscles. This causes increasing loss of mobility and stiffness or cramps in the limbs, and difficulties with speech, chewing, swallowing and breathing. Some people may experience changes in thinking and behaviour (cognitive impairment), but only a few (10-15%) will experience severe cognitive change.
The effects of MND can vary from person to person, including the initial
symptoms
and how quickly the disease progresses, to the length of time people live after being diagnosed.
The aim of treatment is to manage symptoms so that people with the condition can maintain functional ability and enable them and their family members to live as full a life as possible.
Mark Baker, Director for the Centre of Clinical Practice at NICE, said: "MND is a devastating, fatal disease with no cure and limited treatment options. Perhaps because of this, and the fact that every person with MND has a unique, individual experience of the disease, care of people with MND varies across the country. In some areas people receive co-ordinated multidisciplinary care, however, some people with MND are left isolated and their care is less than ideal.
"This guideline, by making evidence-based recommendations covering the care of people with MND from the time of diagnosis until the preparation for end of life care, will go some way towards helping to mitigate the effects of this devastating disease and enable people with MND and their family members to live as full a life as possible."
Commenting on the guidance, Dr David Oliver, Consultant in Palliative Care and Chair of the group which developed the guideline, said
: "MND is a complex and difficult illness and treating it can be complicated because it requires the management of a variety of medical problems. There are only about 5000 people with MND in the UK but the impact on them, their families and the professionals involved in their care can be great.
"This guideline covers the care that people with MND and their families and carers should receive from the time of diagnosis. This includes communicating the diagnosis, monitoring disease progression, managing symptoms such as swallowing, breathing and muscle weakness, stiffness or cramps, and preparing for end of life care.
"There is particular emphasis on the importance of a multidisciplinary team approach, and a clinic based multidisciplinary team has been shown to be cost effective. It also recognises the need to ensure support from health and social care professionals is consistent and people with MND and their families receive support from professionals and carers that they know.
"Providing people with MND the opportunity to talk about their symptoms and progression of the disease at an early stage, before communication abilities decline and prevent them from being involved in decisions about their care, is also important.
"The guideline will enable all people with MND across the country, whether in hospital, at home, in a care home or hospice, to receive care that is co-ordinated, consistent, comprehensive and responsive to their needs, that will improve their quality of life and support them, and their families. The challenge is now to see the recommendations put into practice in services across the country."
This guideline includes recommendations on:
Source : mndassociation