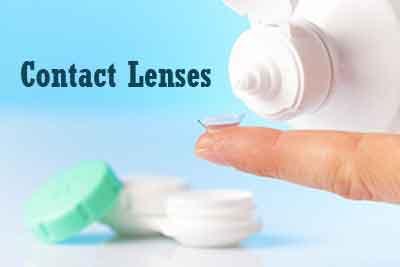 Singapore: The all-new 'contact lens' patch with microneedles could provide a painless and efficient alternative in treating eye diseases such as glaucoma and macular degeneration than conventional methods.
Effective and safe ocular drug delivery is challenging in eye diseases and injuries due to the presence of ocular barriers. At present localized treatment methods such as eye drops and ointments are hindered by the eye's natural defenses, blinking, and tears. Eye injections can be painful and carry a risk and may cause further infection.
To overcome such ocular barrier Aung Thang and associates reported a strategy using an eye patch equipped with an array of detachable microneedles. The study was published in published in Nature Communications.
Speciality Medical Dialogues has earlier reported that a glow-in-the-dark contact lens could help stave off blindness in the hundreds of millions of people who suffer from diabetes across the globe.
Read Also: New Glowing contact lens – A potential solution for diabetic retinopathy
The research team developed a 2mm by 2mm patch with nine microneedles that can be loaded with drugs for lab tests on mice. All the needles are thinner than a strand of hair and are shaped like a pyramid for optimal tissue penetration. Each needle is made of hyaluronic acid, a substance found in the eye and is used often in eye drops. Moreover, a modified version of the hyaluronic acid is added to form a second layer of the needle to slow down the rate at which the needle degrades, ensuring a slower release of the drug.
After successfully tested in mice, the patch is covered with biodegradable microneedles that deliver drugs into the eye in a controlled release. It is then pressed onto the eye surface gently — much like putting on contact lenses — the drug-containing microneedles detach by themselves and stay in the cornea, releasing the drug over time as they dissolve.
Read Also: Color changing contact lens to monitor eye treatment

The scientists found that when tested on mice with corneal vascularisation, a single application of the patch was 90 percent more effective in alleviating the condition than applying a single eye drop with 10 times more drug content.
According to Professor Chen, the biotechnology expert behind the fat-burning microneedle patch, the microneedles are made of a substance found naturally in the body and has been tested on mice that they are painless and minimally invasive.
If the same results are replicated successfully in human trials, the patch could become a good option for eye diseases that require long-term management at home, such as glaucoma and diabetic retinopathy.
The research team has filed a patent and is currently working on further improving the eye patch technology.
For full information log on to 10.1038/s41467-018-06981-w