................................ Advertisement ................................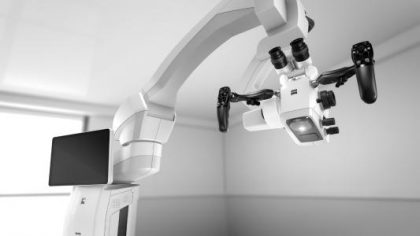 A new visualization system for better results in minimally invasive Spine Surgery has been introduced.
ZEISS Medical Technology business segment has introduced an innovative visualization system – TIVATO™ 700 from ZEISS – to the spine community. The new technology will enable minimally invasive spine surgery for better outcomes and faster recovery times.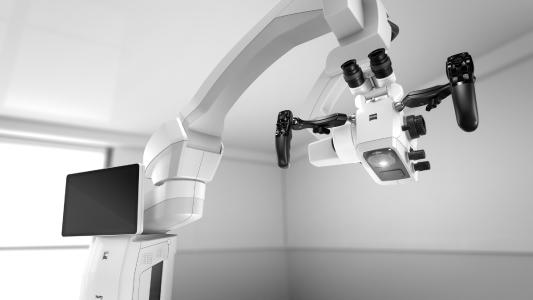 ................................ Advertisement ................................
Workflow-Enhancing Visualization
TIVATO 700* expands the range of clinical applications for spine surgeons and gives the field of spine surgery access to cutting-edge technologies.
................................ Advertisement ................................
With Workflow-Enhancing Visualization, ZEISS TIVATO 700 makes fluorescence options for assessment of vessel patency and other applications available. Integrated 4K technology allows surgeons to visualize procedures in brilliant image quality. At the same time, assistants, OR staff and observers benefit from the outstanding resolution and image quality while following the surgical intervention – for an invaluable learning and training experience. "This system exceeded my expectations: much better view, more natural, better clarity, brighter. In addition, the working distance, especially, is much better," Prof. Dr. Rene Schmidt, Klinik am Eichert, Göppingen, Germany.
Ultimate Reach & Flexibility
Different OR situations require medical devices to be highly adaptable. ZEISS TIVATO 700 meets these requirements with Ultimate Reach & Flexibility. An increased working distance offers spine surgeons and OR staff freedom of positioning including exoscopic and heads-up surgery, specifically when using long instruments. Excellent overhead clearance adds to this freedom allowing work underneath the system regardless of its placement.
All-Digital
Doctors and medical staff both benefit from the digital possibilities in ZEISS TIVATO 700, which offers a seamless entry into the world of fully connected visualization systems. ZEISS TIVATO 700 features an impressive, intuitive and easy-to-use graphical user interface for everyone in the operating room. The platform can be integrated into a hospital's existing IT infrastructure supporting the digital workflow: image documentation, data management and data transfer can be easily managed along the surgical workflow using the ZEISS Connect App.
A connection to ZEISS Smart Services also enables improvements in service and maintenance. "Thanks to remote access, our service organization is able to identify and resolve issues quicker. Customers benefit from higher availability of their device," summarizes Dirk Brunner.
Dr Kamal Kant Kohli-MBBS, DTCD- a chest specialist with more than 30 years of practice and a flair for writing clinical articles, Dr Kamal Kant Kohli joined Medical Dialogues as an Editor-in-Chief for the Speciality Medical Dialogues section. Besides writing articles, as an editor, he proofreads and verifies all the medical content published on Medical Dialogues including those coming from journals, studies,medical conferences,guidelines etc.
Before Joining Medical Dialogues, he has served at important positions in the medical industry in India including as the Hony. Secretary of the Delhi Medical Association as well as the chairman of Anti-Quackery Committee in Delhi and worked with other Medical Councils in India. Email: editorial@medicaldialogues.in. Contact no. 011-43720751
To know about our editorial team click here
................................ Advertisement ................................