New Vaccine has promise against a range of cancers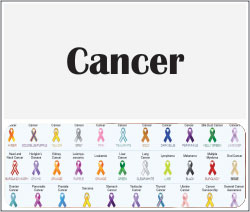 Using the patients' own blood cells, researchers created personalized vaccines to target HER2-positive cancer throughout the body, reports data from a phase I clinical trial presented at the Fourth CRI-CIMT-EATI-AACR International Cancer Immunotherapy Conference: Translating Science into Survival.
As per the report, treatment with a HER2-targeted therapeutic cancer vaccine provided clinical benefit to several patients with metastatic HER2-positive cancers who had not previously been treated with a HER2-targeted therapeutic.
"Immunotherapy marshals the exquisite specificity of the immune system to destroy cancer, and some types may have potentially fewer side effects than traditional chemotherapy," said study author, Jay A. Berzofsky. "We are using a vaccine approach to generate an immune response to HER2, which is found at high levels on and drives the growth of several types of cancer, including breast, ovarian, lung, colorectal, and gastroesophageal cancers.
In the dose escalation portion of the phase I clinical trial, patients were injected with the vaccine on weeks 0, 4, 8, 16, and 24 after enrollment in the study. Among the six patients who received the lowest dose of the vaccine, 5 million dendritic cells per injection, no clinical benefit was seen. Among the 11 patients who received either 10 million or 20 million dendritic cells per injection, six had clinical benefit. One patient with ovarian cancer had a complete response that lasted 89 weeks. A complete response means that cancers can't be found anymore with blood or imaging tests, Brawley said.
Another patient -- this one with gastroesophageal cancer -- had a partial response that lasted for months, the researchers said. Partial response means that the disease has been reduced by 50 percent or more, Brawley said.
The remaining four patients -- two with colon cancers, one with ovarian cancer and one with prostate cancer -- saw their disease stabilize.
Read Also: New blood Test can detect Pancreatic Cancer with accuracy of 96%
Adverse reactions were predominantly injection-site reactions that did not require treatment. No cardiotoxicity was seen.
Dr. Otis Brawley, the chief medical officer of the American Cancer Society, said it's a good sign to see an apparent benefit in a phase 1 trial, but cautioned that the research is "incredibly early. It's too early to start jumping for joy. They show some clear evidence of a benefit, and it's a good investment to pursue this lead."
The patients' vaccines are individually customized by the researchers using their own immune cells isolated from their blood. The blood-derived immune cells are modified in several ways in the laboratory. The final product, which is administered intradermally (between the layers of the skin), comprises patient-derived dendritic cells genetically modified with an adenovirus to produce parts of the HER2 protein.
"Our results suggest that we have a very promising vaccine for HER2-overexpressing cancers," added Berzofsky. "We hope that one day the vaccine will provide a new treatment option for patients with these cancers."