New vaccine for Clostridioides difficile infection coming up, indicate results from clinical trial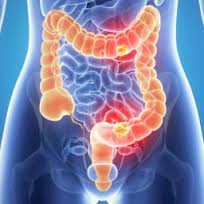 The findings from a recent phase 2 clinical trial found an investigational Clostridioides difficile vaccine to be safe, well-tolerated and immunogenic in healthy seniors aged 65 to 85 years.
Clostridium difficile is a gram-positive bacterium that is a major cause of nosocomial diarrhea worldwide. Symptoms of C. difficile infection (CDI) range from mild diarrhea to severe outcomes, including pseudomembranous colitis, toxic megacolon, intestinal perforation, and even death. Rates of CDI significantly increased in recent years, owing largely to the emergence of highly virulent, fluoroquinolone-resistant polymerase chain reaction–ribotype 027 strains.
The study, published in the journal Clinical Infectious Diseases, is significant as currently there are no available vaccines for the prevention of C. difficile infection (CDI). The Pfizer vaccine contains genetically and chemically detoxified toxins A and B, and designed to induce high levels of C. difficile toxin-neutralizing antibodies.
The vaccine, PF-06425090, which has already entered a phase 3 trial, was found to be immunogenic when administered to healthy adults aged 65 to 85 years at either 100- or 200-μg dose levels, delivered at 0, 1, and 6 months or 1, 8, and 30 days.
Shon A. Remich, senior director of vaccine clinical research and development at Pfizer, and colleagues conducted this phase 2, placebo-controlled, randomized, observer-blinded study. The study involved analysis of 855 healthy adults, aged 65 to 85 years, from July 2015 through March 2017. Participants were randomly assigned to receive the investigational vaccine in either a 100-g or 200-g dose or placebo at 0, 1 and 6 months (the "month regimen"), or 1, 8 and 30 days (the "day regimen").
Key findings:


For both regimens, the researchers observed a higher immune response among participants who received the 200-g dose compared with participants receiving the 100-g dose.


The month regimen demonstrated stronger and more persistent immune responses compared with the day regimen, and those responses remained elevated 12 months after the third dose.


Responses for the month regimen peaked at month 7, whereas responses for the day regimen peaked at day 37.


Participant-reported local reactions occurred more frequently among participants who received the vaccine compared with controls, but the rates of systemic events were similar across the groups.


Those assigned to the day regimen reported more related adverse events compared with those on the month regimen.


"The results of the phase 2 trial support continued development of the vaccine candidate," Remich said.
For a detailed study follow the link:
https://doi.org/10.1093/cid/ciz153