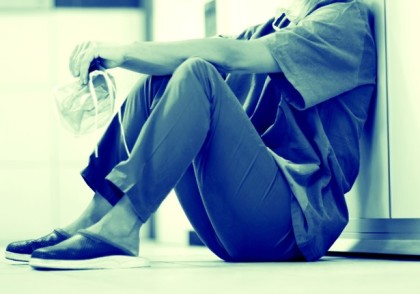 The U.S. Food and Drug Administration (FDA) has granted Fast Track designation to Allergan's Phase 2-stage AGN-241751, investigational new treatment for major depressive disorder (MDD).
AGN-241751 is a novel, orally bioavailable, small molecule N-methyl-D-aspartate receptor (NMDAR) modulator currently being evaluated in Phase 2 double-blind, placebo-controlled, fixed-dose study involving 250 participants with MDD.  The primary outcome measure of the study is change from baseline in the Montgomery-Asberg Depression Rating Scale (MADRS) total score.
"The FDA's decision to grant Fast Track Designation for AGN-241751 corroborates our effort to develop new, highly innovative treatment options for patients with depression, an area of significant unmet need," David Nicholson, Chief Research and Development Officer, Allergan, said in a press release. "We believe AGN-241751 will be an important oral complement to rapastinel, our fast-acting anti-depressant currently in Phase 3 development. The Fast Track designation will allow Allergan to work more closely with the FDA to bring AGN-241751 to patients as soon as possible."
Also Read: Major depressive disorder linked to reduced arginine levels
Fast track is a process designed to facilitate the development, and expedite the review of drugs to treat serious conditions and fill an unmet medical need.
AGN-241751 development follows Rapastinel, which received FDA Fast Track Designation in 2014 and Breakthrough Designation from the FDA in 2016. Rapastinel modulates the NMDA receptor through a unique and novel binding site to enhance glutamatergic activity and is currently being studied in two Phase 3 clinical programs in patients with MDD, one as an adjunctive therapy and the other as a monotherapy treatment. The adjunctive phase 3 clinical topline results are expected in 2019.
Additionally, Allergan is conducting a Phase 2 clinical trial of Rapastinel in MDD patients at imminent risk of suicide. Rapastinel has shown a rapid onset of antidepressant efficacy one day after a single dose in Phase 2 clinical trial of patients with MDD who had an inadequate response to one or more antidepressants.