New treatment could fast-track elephantiasis elimination :The Lancet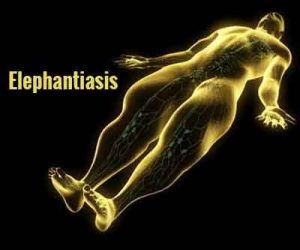 London : If a recently proposed combination of three particular drugs is used, the devastating elephantiasis disease can be prevented or treated rapidly using fewer rounds of drugs, a new research has found.
Lymphatic filariasis commonly known as elephantiasis is a neglected tropical disease, which causes serious damage to the lymphatic system.
A large proportion of the billion people living with the threat of transmission of this disabling parasitic disease is in India, Indonesia and Myanmar where the triple drug combination could be used, the researchers said.
"Our results show that this regimen could potentially overcome important issues plagued by elimination campaigns, by making elimination as a public health problem achievable in a few years," said first author of the study Mike Irvine from the University of British Columbia in Canada.
Lymphatic filariasis is caused by parasitic worms, and is transmitted to humans by mosquitoes.
Many people with the disease develop elephantiasis causing pain and profound disfigurement such as large swelling of the arms, legs or genitals and leading to permanent disability.
These patients are not only physically disabled, but suffer mental, social and financial losses, contributing to stigma and poverty.
Currently, people with Lymphatic filariasis require multiple rounds of treatment but if the drugs ivermectin, diethylcarbamazine, and albendazole are used together recent clinical studies have shown that the drugs are more effective at killing the worms.
The new modelling work published in the journal The Lancet Infectious Diseases showed that this meant that the number of rounds of mass drug administration needed to treat the disease may fall from many rounds to only two or three.
The models were developed at the University of Warwick in Britain, Erasmus Medical Centre in the Netherlands, and Notre Dame University in the US.
All three models were in agreement in the effectiveness of the regimen in reducing the prevalence of disease. The researchers noted that more effective treatment with fewer drugs rounds is crucial in poorer countries where transmission is high but resources are low.
The World Health Organisation (WHO) has targeted the disease for elimination as a public health problem by the year 2020.
Source : IANS