New device detects sepsis in minutes, saves lives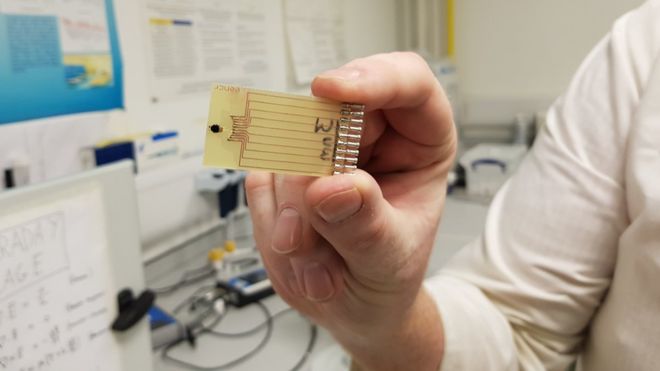 New tiny device detects sepsis in two and a half minutes and may save thousands of lives.
Scientists at the University of Strathclyde have developed a needle-shaped point of care device for earlier detection of sepsis, which they say is a life savior for thousands of people. The innovation was published in the journal Biosensors and Bioelectronics.
Where conventional tests of sepsis can take up to 72 hours, this new microelectrode device analyses the patient's blood and generates results in two-and-a-half minutes on the spot.
Diagnosis of sepsis is usually based on body temperature, heart rate, breathing rate, and often a blood test, which can take up to 72 hours. It is hard to diagnose sepsis, as it may initially look like flu, gastroenteritis or a chest infection. Early diagnosis is the key because every hour that you delay antibiotic treatment, the likelihood of death increases.
Key features of the device:


It is a label-free sensor system for the sensitive, real-time measurement of an important protein biomarker of sepsis.


It comprises a needle-shaped substrate.onto which a novel microelectrode is integrated


An array of 8 × 50 µm gold electrodes is fabricated onto a needle-shaped substrate.


Interleukin 6 (IL-6) antibody is immobilized onto the electrode surface.


The test is inexpensive


The test would work well in GP surgeries and in A&E to quickly rule sepsis in or out.


The small device can be implanted and used on patients in intensive care and can detect when sepsis levels go up.


This small device is a revolutionary innovation in the field of point of care industry.
For further reference log on to :
https://www.journals.elsevier.com/biosensors-and-bioelectronics/