New supplement offers hope to patients of Alzheimer's Disease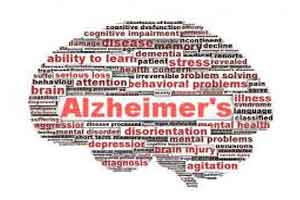 A capsule containing a unique combination of xanthophyll, carotenoids and omega-3 fatty acids yield positive outcomes for people with Alzheimer's Disease (AD) in a small, pilot study published in the Journal of Alzheimer's Disease.
John Nolan, founder of the Nutrition Research Centre Ireland (NRCI), and colleagues conducted the study to investigate the impact of supplemental xanthophyll carotenoids plus omega-3 fatty acids on disease progression in patients with AD.
Buoyed by studies over 15 years which have proven the key role of nutrition on the human brain, an 18-month pilot trial examined the effect of nutritional compounds found in common foods such as trout, broccoli, and peppers on people with the condition, and unveiled a statistically significant find.
Participants were identified to have positive outcomes, including functional benefits in memory, sight, and mood, based on carer reports.
The patients receiving a formula containing the macular carotenoids Lutein, Meso-Zeaxanthin and Zeaxanthin, combined with a specifically designed fish oil maintained cognitive abilities and quality of life.
Read Also: Dementia symptoms worsen in winter and spring in Alzheimer's Disease
Professor John Nolan, the founder of the NRCI, explains, "This work follows many years of research into the role of nutrients on the brain and ocular health. We know from several large-scale population-based studies that nutrition is a key factor in the development of Alzheimer's disease, and importantly, what the major nutrients of the brain are. However, attempts to identify an exact combination of nutrients that can positively impact on brain health have failed - until now. This recent work identified a unique way to enhance the localized nutrients of the brain and adds to our earlier work which demonstrated the memory-enhancing effect of carotenoids in the normal population. Given our growing and aging population, we believe our studies will guide further research and perceptions worldwide about the role of nutrition on brain function, especially considering we live in a time where we are all living longer and where the nutritional value of foods continues to decline."
"This preliminary report suggests positive outcomes for patients with AD who consumed a combination of xanthophyll carotenoids plus fish oil, but further study is required to confirm this important observation," concluded the authors.
For further reference follow the link:
10.3233/JAD-180160
Source : With inputs from Journal of Alzheimer's Disease