New simple,accurate Test for faster detection of Rabies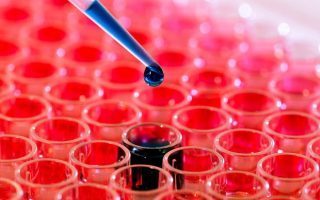 The Centers for Disease Control and Prevention (CDC) has developed a new simple rabies test for faster detection of disease .This may help people exposed to potentially rabid animals forego the treatment regimen of injections spread over weeks for prevention from the deadly disease.The new test can accurately and precisely diagnose rabies infection in animals and allow doctors and patients to make better informed decisions about who needs treatment for rabies.The study pertaining to the new test has been published in PLOS One.
The current gold-standard for rabies testing in animals is the direct fluorescent antibody (DFA) test, which can only be interpreted by laboratory workers with special skills, extensive training, and a specific type of microscope.But the new test has several advantages like:


The new LN34 test is simpler and easier to use than present available tests.


The LN34 test proved nearly 100 percent accurate.


During the pilot study, it produced no false negatives, fewer false positive, and fewer inconclusive results.


It can also be run on testing platforms already widely used in the U.S. and worldwide for the flu, tuberculosis, and HIV.


It does not require any extra training for the personnel.


It yields results from fresh, frozen, or decomposing animal brain tissue.


The new test could revolutionise rabies testing in resource-poor countries. Currently, testing facilities in many countries are dismal so knowing if an animal that bit someone is rabid is valuable information.
In the recent study, staff at 14 labs worldwide assessed nearly 3,000 animal brain samples from the Americas, Europe, Africa, and Asia, of which more than 1,000 were known to be infected with rabies virus. The samples came from more than 60 mammal species that get rabies, including dogs, raccoons, skunks, foxes, and bats.
This study is the largest ever to validate usage of a real-time RT-PCR test to diagnose rabies in animals.The new test could not only save lives but could also prevent dog bite victims from unnecessary injections.
For further reference log on to :
http://journals.plos.org/plosone/article?id=10.1371/journal.pone.0197074