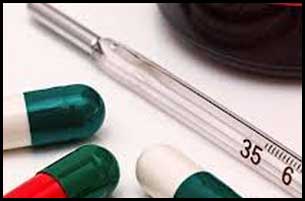 Alkermes experimental schizophrenia drug has been able to achieve its main goal of keeping in check a common side effect of antipsychotic medicines – weight gain.
The drug, ALKS 3831, is a tablet composed of Alkermes' new drug samidorphan and olanzapine, and is designed to provide the antipsychotic effect of olanzapine while mitigating its associated weight gain, the company said on a conference call.
Alkermes, of Dublin, Ireland, and Waltham, MA, said that ALKS 3831 succeeded in the second of two Phase 3 studies. This study, dubbed Enlighten-2, was designed to test whether ALKS 3831 can lead to less weight gain than the schizophrenia drug olanzapine (Zyprexa). Weight gain is a common side effect of psychiatric drugs, including the generic olanzapine.
Data from a late-stage trial showed that patients on Alkermes' drug had a mean weight gain of 4.21 per cent after six months, compared with an average gain of 6.59 per cent in patients receiving olanzapine, the most commonly used antipsychotic drug.
The relatively small difference in weight gain between the two groups may dampen physician excitement about the drug, Citi analyst Liav Abraham said, noting that weight gain was the most common reason for patients dropping out of the study.
The most common side effects associated with the Alkermes drug were drowsiness, dizziness—and weight gain. Alkermes said 3.6 per cent of patients on ALKS 3831, however, suffered an unspecified serious side effect, compared to 2.5 per cent of olanzapine patients.
Stifel analyst Paul Matteis said the results were decent, but not a game-changer in schizophrenia, adding that the drug is likely to garner some use at the right price.
"Patients on '3831 still gained a decent amount of weight, plausibly more than one might observe on other atypical antipsychotics outside of olanzapine," Matteis said in a note.

The company suffered a setback earlier this month when its other samidorphan-based drug, developed as an add-on treatment for major depression, was strongly voted against approval by an advisory panel to the FDA earlier this month.
Schizophrenia is a chronic, severe and disabling brain disorder, marked by hallucinations and depression. About 2.4 million American adults suffer from the disorder.