New recommendations for use of Japanese Encephalitis Vaccine released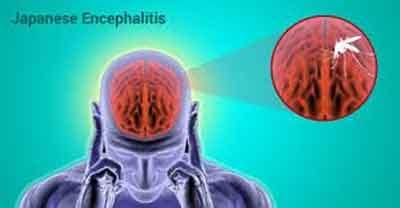 The U.S. Centers for Disease Control and Prevention (CDC) Advisory Committee on Immunization Practices (ACIP) has released new recommendations on Japanese encephalitis vaccination. The recommendation is an update of the 2010 recommendations from the CDC/(ACIP) regarding the prevention of Japanese encephalitis (JE) among U.S. travellers and laboratory workers.
Japanese encephalitis (JE) is a vector-borne disease caused by the Japanese encephalitis virus (JEV). JEV is transmitted by mosquitoes to a wide range of vertebrate hosts, including birds and mammals. Domestic animals, especially pigs, are generally implicated as reservoirs of the virus, while humans are not part of the natural transmission cycle and cannot pass the virus to other hosts.
The report summarizes the epidemiology of JE, describes the JE vaccine that is licensed and available in the United States, and provides recommendations for its use among travelers and laboratory workers.
Following are the key recommendations included in the guideline


All travellers to countries where JE is endemic should be advised to take precautions to avoid mosquito bites to reduce the risk for JE and other vectorborne diseases.


For some persons who might be at increased risk for JE, the vaccine can further reduce the risk of infection. The decision about whether to vaccinate should be individualized and consider the following points:




Risks related to the specific travel itinerary


Likelihood of future travel to countries where JE is endemic


High morbidity and mortality of JE


Availability of an effective vaccine


Possibility (but low probability) of serious adverse events after vaccination


The traveler's personal perception and tolerance of risk.




JE vaccine is recommended for persons moving to a JE-endemic country to take up residence, longer-term (e.g., ≥1 month) travelers to JE-endemic areas, and frequent travelers to JE-endemic areas.


JE vaccine also should be considered for shorter-term (e.g., <1 month) travelers with an increased risk for JE on the basis of planned travel duration, season, location, activities, and accommodations and for travelers to JE-endemic areas who are uncertain about their specific travel duration, destinations, or activities.


JE vaccine is not recommended for travelers with very low-risk itineraries, such as shorter-term travel limited to urban areas or outside of a well-defined JE virus transmission season.