New radiotherapy improves mesothelioma patient's survival by two folds, ESTRO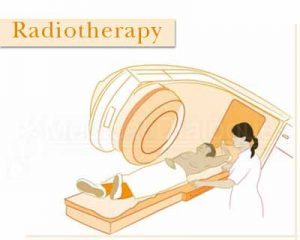 A study presented at the European Society for Radiotherapy and Oncology, ESTRO has revealed that a high dose of radiation to the affected side of the trunk can increase the survival of pleural mesothelioma (MPM) cancer patients by 2 folds. The prresented study revealed that Radical hemi-thoracic radiotherapy (RHR) increases the survival of MPM patients and with non-radical lung-sparing surgery and chemotherapy by 2 folds.
Read also: Clinical guidance for radiation therapy after prostatectomy: ASTRO and AUA update
Mesothelioma is an aggressive, malignant cancer that occurs in the mesothelium which is a thin layer of tissue that covers the majority of your internal organs. Treatments are available for this deadly cancer but for many mesothelioma patients, a cure is not possible.
Phase-111 trial of the study explored the efficacy of RHR over the palliative radiotherapy treatments in patients whose cancers could not be completely resected. The researchers claim that their findings have the potential to change treatment and outcomes for this group of patients.
The study appointed 108 MPM patients who were enrolled and randomized to palliative radiotherapy (RT) and were categorized as Arm A, with a total of 53 patients and RHR, who were categorized as Arm B, with a total number of 55 patients. Patients in Arm A received 21 Gy RT treatment in 3 fractions to the thoracotomy scar and/or 20-30 Gy in 5-10 fractions to the gross residual disease. Patients in Arm B received RT (50 Gy/25 fractions) to the entire hemithorax excluding the intact lung and a simultaneous boost to 60 Gy to areas of gross disease. The study aimed to compare OS in Arm A vs Arm B
The key findings of the study are


The 2-year OS rates significantly improved in the RHR group compared to the palliative group.


The cumulative incidence of locoregional recurrence was significantly lower in patients treated with RHR.


No significant difference was observed in the cumulative incidence of distant recurrence.


Sides effects of the RHR treatment were mostly of grade 2 and included pneumonitis, weakness, nausea, and mild inflammation to the oesophagus.


Fatigue was noted in 16 (29%) patients in the RHR group.


The authors concluded that the research shows a clear survival of benefits in MPM patients and the treatment should be considered as a new treatment standard for care of such patents.