New once-monthly injection approved for Migraine Prevention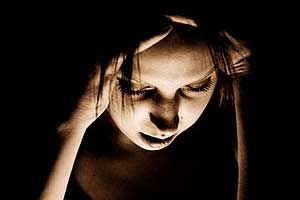 Good news for patients of Migraine -A new once-monthly injection has been approved for Migraine Prevention.
The Food and Drug Administration (FDA) has approved galcanezumab-gnlm, a once-monthly, self-administered, subcutaneous injection for the preventive treatment of migraine in adults. It is a humanized IgG4 monoclonal antibody specific for calcitonin-gene related peptide (CGRP) ligand.
Migraine is a disabling, neurologic disease that affects more than 30 million American adults with financial implications to the tune of $56 billion annually, yet migraine remains under-recognized and under-treated.
The approval was based on data from 3 randomized, double-blind, placebo-controlled trials (EVOLVE-1, EVOLVE-2, REGAIN) in patients with either episodic or chronic migraine. Results from the trials showed that treatment with Emgality was associated with significantly greater reduction in monthly migraine headache days compared with placebo. With regard to safety, the most common adverse reactions in Emgality clinical trials were injection site reactions.
The recommended dose for Emgality is 240 mg (two consecutive subcutaneous injections of 120 mg each) once as a loading dose, followed by monthly doses of 120 mg injected subcutaneously.
The safety of Emgality was evaluated in three clinical trials that included more than 2,500 patients. Hypersensitivity reactions (e.g., rash, urticaria and dyspnea) have been reported with Emgality in clinical studies, can occur days after administration and may be prolonged. The most common adverse reactions (incidence ≥2% for Emgality and at least 2% greater than placebo) associated with Emgality treatment (120 mg vs. placebo) were injection site reactions (18% vs. 13%)
Emgality will be supplied in 120mg/mL single-dose prefilled pens as well as prefilled syringes. The treatment is intended for patient self-administration via subcutaneous injection. Clinicians are supposed to train patients and caregivers on how to prepare and administer Emgality.
The drug is expected to be available shortly with the list price of $575 per month, or $6,900 annually. For patients with commercial insurance, Lilly is providing a patient support program that will cover the cost of Emgality for up to 12 months.
Source : Press Release