New non steroid cream shows promising results in Atopic Dermatitis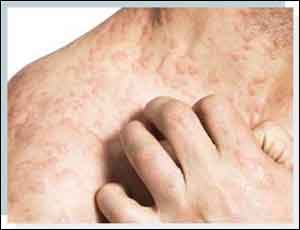 A new study published in the British Journal of Dermatology has reported that PAC‐14028 cream may be an effective and safe treatment modality for the treatment of patients with mild‐to‐moderate atopic dermatitis (AD).
Atopic dermatitis (AD) is a chronic, relapsing inflammatory disease characterized by intolerable pruritus, an impaired epidermal barrier, and eczematous lesions. In an effort to alleviate AD, topical therapies such as topical corticosteroids (TCSs) and topical calcineurin inhibitors (TCIs) have long been the mainstay of AD flare treatment. However, TCSs may provoke a significant risk of adverse events (AEs), such as skin atrophy and rebound phenomenon in some patients requiring a long‐term application.
Read Also: Vitamin D supplementation reduces Atopic Dermatitis severity
Y.W. Lee and associates conducted an 8 week, phase IIb, randomized, double‐blind, multicentre, vehicle‐controlled study to assess the clinical efficacy and safety of PAC‐14028, a TRPV1 antagonist, via topical application in patients with AD.
A total of 194 patients with mild‐to‐moderate AD were randomized to receive PAC‐14028 cream 0·1%, 0·3%, 1·0% or vehicle cream twice daily. The primary efficacy endpoint was the Investigator's Global Assessment (IGA) success rate defined as the percentage of patients with an IGA score of 0 or 1 at week 8.
Read Also: BCG vaccination may reduce atopic dermatitis: Study
The investigators found that GA success rates at week 8 were 14·58% for vehicle cream, 42·55% for PAC‐14028 cream 0·1%, 38·30% for PAC‐14028 cream 0·3% and 57·45% for PAC‐14028 cream 1·0%. In particular, statistically significant differences were found between the vehicle and treatment groups in the IGA success rates with two‐grade improvement. The SCORAD index, EASI 75/90, sleep disturbance score and pruritus visual analog scale showed a trend towards improvement. No significant safety issues were reported.
According to the authors, PAC‐14028 cream is a promising new treatment option for patients with mild‐to‐moderate AD based on the favorable tolerability profile and improved efficacy in treating AD observed in the present study.
"Based on these results, a phase III programme is underway to assess the efficacy and safety of PAC‐14028 topical cream 1·0% in adolescent and adult patients with mild‐to‐moderate AD," write the authors.
For full information log on to https://doi.org/10.1111/bjd.17455