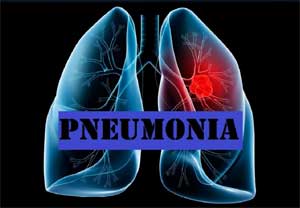 A simple and accurate instrument could facilitate the diagnosis of pneumonia leading to reduced pneumonia-related deaths, according to the results of a study published in the journal BMJ Innovations.
Hayley Turnbull et al. conducted a study to evaluate a novel device (Respimometer) for objective measurement of respiratory rate (RR) in low-resource settings.
Respimometer is used as an oral thermometer and consists of a mouthpiece, an upper lip flap incorporating two thermistors positioned at the nasal outlet, and a lower flap so that it remains in place inside the mouth.
Respiratory rate is obtained by measuring the temperature waveform of the inhaled/exhaled air at the nasal outlet with the use of thermistors. Readings are shown on a separate LED display box after a fixed 30-second interval.
The instrument was tested in healthy adult volunteers (n=10) and children (n=42) and compared with timed breaths (adults) or by reference comparator capnography (children).
In adult volunteers, the device accurately measured RR in the 10–65 min–range, in which the correlation coefficient between the delivered RR and the Respirometer measurement was median 0.992.
In children, no evidence of bias was found. The upper and lower limits of agreement were − 18 and 20 min−1, respectively.
Read Also: Prevnar13:Vaccination in elders prevents them from Pneumonia
"The device does require access to electricity. Additional developments will be needed to develop a device that requires minimal charging. The plan for the next prototype includes a battery-operated device with a display screen located on the device. Further data will be needed to outline device cost and operational life", write the authors.

The study concluded that respirometer with thermistor-based breathing sensors can accurately measure respiratory rate (RR) in children and in adults, holding great potential for diagnosing pediatric pneumonia in low-resource settings.
Pneumonia is a leading cause of child mortality worldwide, causing close to a million deaths per year in children under 5 years of age. Countries in Africa and Asia report 2–10 times more pneumonia cases than industrialized countries and 70% of childhood pneumonia deaths occur in these low-resource communities.
For reference log on to
 https://innovations.bmj.com/content/early/2018/07/25/bmjinnov-2017-000267