New Injectable agent found safe & effective for improving knee function in OA patients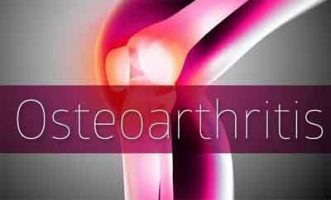 In a Double-Blind, Randomized, Multi-Center, Placebo-Controlled Phase 2 Trial, Dr.Nancy E Lane, and associates have found that intra-articular administration of the novel agent TPX-100 was safe and associated with functional benefits up to 1 year in patients with mild to moderate patellofemoral osteoarthritis.The study was recently presented at Annual Meeting of ACR/ARHP.
TPX-100 is a 23-amino acid peptide derived from Matrix Extracellular Phosphoglycoprotein (MEPE) which is being developed by Oakland, Calif.–based OrthoTrophix.It has been shown to induce articular cartilage proliferation and improve healing after experimental injury in large and small animal models after IA administration.
Adult men and women with bilateral PFOA (ICRS grade 1-3, confirmed by screening MRI) were enrolled at 15 sites. One knee was randomly assigned to receive TPX-100 for 4 weekly injections, while the contralateral knee (control) received identical placebo (saline) injections.
The current Phase 2 study was designed to evaluate the safety, tolerability and preliminary efficacy of TPX-100 by IA administration in subjects with mild to moderate patellofemoral osteoarthritis (PFOA) involving both knees.The study consisted of two parts. In Part A, four dose cohorts ranging from 20 mg to 200 mg per injection were enrolled. There were no dose-limiting toxicities or safety concerns at any dose, and the 200-mg dose was selected dose for Part B of the study.
The median age of the 118 patients was 60 years and their median body mass index was 29.2 kg/m2. No drug-related serious adverse events and no dose-limiting toxicities occurred across doses ranging from 20 mg to 200 mg per injection. The incidence of common adverse events such as knee pain was similar between placebo- and TPX-100-treated knees.
Quantitative MRI showed no measurable between-knee differences in cartilage thickness or volume at 6 or 12 months. However, statistically significant and clinically meaningful differences in knee function were observed in favor of TPX-100-treated knees, compared with controls, including KOOS activities of daily living (P = .008 at 6 and 12 months), KOOS knee-related quality of life (P = .21 at 6 months and P = .03 at 12 months), and a significant reduction in pain going up or down stairs (P = .004 at 12 months). Subjects' use of nonsteroidal anti-inflammatory medications declined by 63% during the study.
It was concluded that improving the functional status of patients with knee OA is a central therapeutic goal of OA treatment. In the present proof-of-concept study, TPX-100, administered in 4 weekly intra-articular injections, was safe and associated with robust functional benefits for up to 12 months. But larger confirmatory studies have to be conducted.
Source : acrabstracts