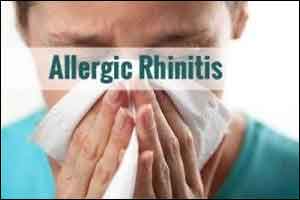 New guidelines for treating seasonal allergic rhinitis (SAR) in adults have been published in the  Annals of Allergy, Asthma, and Immunology. The guidelines are the first  American Academy of Allergy, Asthma, and Immunology (AAAAI) and American College of Allergy, Asthma, and Immunology (ACAAI) guidelines on rhinitis with (GRADE) approach.
Allergic rhinitis (AR) is a prevalent disorder responsible for a significant and often underappreciated health burden for individuals and society (see Burden of Disease section). Guidelines to improve care for patients with AR have been evolving in an effort to respond to the introduction of new treatment approaches, to address the availability of additional studies that compare treatment options, and to incorporate the use of more standardized, evidence-based medicine methods to analyze data and make recommendations.
The highlights of guidelines are –
Initially, Monotherapy with an intranasal corticosteroid (INCS) should be prescribed rather than INCS in combination with an oral antihistamine.
Clinicians should recommend INCS over leukotriene receptor antagonist.
 A combination of INCS and intranasal antihistamine for initial treatment may be recommended for treatment of moderate to severe SAR in adults.
"We want physicians to know it is a very different type of guideline than our previous practice parameters," said co-author and past ACAAI president, Dr. Dana Wallace. "We believe the first and third recommendations will confirm the experience of most allergists," she said. Dr. Wallace said she believed physicians will likely consider using the combination recommended in number three more quickly if not initially for moderate-to-severe patients.
For more details click on the link  :
http://www.annallergy.org/article/S1081-1206(17)30656-7/abstract