New Guidance on drowning prevention by American Academy of Pediatrics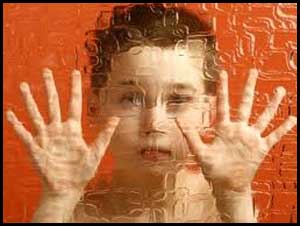 American Academy of Pediatrics has released new guidance on drowning prevention.
Pediatricians are partnering with families who suffered a tragic loss of a child to inform drowning prevention campaign.
Drowning can be silent and quick, and it kills nearly 1,000 children every year. To refocus the attention of parents and physicians on one of the leading causes of death among children, the American Academy of Pediatrics is publishing updated recommendations on water safety.
"Drowning is the single leading cause of injury-related death among children ages 1 to 4," said Sarah Denny, MD, FAAP, lead author of the policy statement, "Prevention of Drowning" published online March 15, 2019, in Pediatrics. "Many of these deaths occur when children are not expected to be swimming or when they have unanticipated access to water. Toddlers are naturally curious; that's why we must implement other strategies, such as pool fencing and door locks."
Research has found that swim lessons are beneficial for children starting around age 1, and may lower drowning rates", said Linda Quan, MD, FAAP, a co-author of the policy statement.
"Learning to swim is a great family activity," said Dr. Quan. "Families can talk with their pediatrician about whether their child is developmentally ready for swim lessons, and then look for a program that has experienced, well-trained instructors. Ideally, programs should teach 'water competency' too – the ability to get out of the water if your child ends up in the water unexpectedly."
Even the best swim lessons cannot "drown-proof" a child, and so AAP strongly recommends parents take steps that make a child's environment safer. For homes with a pool, the most important safety measure is a 4-sided fence that completely surrounds the pool and isolates if from the house.
Key recommendations are :


Parents and caregivers should never leave children alone or in the care of another child while in or near bathtubs, pools, spas, or other open water.


Adults should empty water from buckets and other containers immediately after use.


Do not leave young children alone in the bathroom. Toilet locks can prevent drowning of toddlers.


When infants or toddlers are in or around the water, a supervising adult with swimming skills should be within an arm's length, providing constant "touch supervision."


Even with older children and better swimmers, the supervising adult should focus on the child and not be engaged with other distracting activities.


Paediatrics consultant should counsel the families of children with seizure disorders, autism spectrum disorder, and cardiac arrhythmias about their higher risk for drowning;


Pediatric clinicians should counsel adolescents and their parents about increased drowning risk when alcohol or illicit drugs are consumed during boating or swimming;


They should help parents and children have an open discussion about the child's water competency so the child's skill in the water isn't overestimated;


They should use the term "nonfatal drowning" instead of "near drowning";


They should work to increase access to swimming programs for children from low-income and diverse families and those with developmental disabilities.


"Water is everywhere, and we need multiple layers to protect children from the deadly risks it poses," said Dr. Quan. "As pediatricians, we cannot overlook this risk. Pediatricians can help by counseling families and working in their communities to improve safety, especially around pools, lakes and in boating communities."