New Gonorrhea Test gets Breakthrough Status by FDA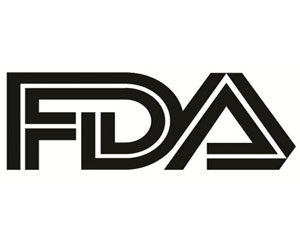 US Food and Drug Administration, FDA has approved new Gonorrhea Test
Resistance
Plus
GC in order to efficiently treat this deadly infection.
News test for Gonorrhea "ResistancePlus GC* has been granted a Break though status by the apex drug regulatory body US Food and Drug Administration (FDA) in order to combat the growing incidences of drug resistance in this disease.
The test detects Neisseria gonorrhoeae and markers associated with susceptibility or resistance to ciprofloxacin. This additional information supports clinicians to preferentially treat with this simple oral antibiotic, preserving last-line ceftriaxone injection treatment.
The Food and Drug Administration Breakthrough Devices Program is intended to help patients have more timely access to medical devices that provide for more effective treatment or diagnosis of life-threatening or irreversibly debilitating diseases by expediting their development, assessment, and review.
Gonorrhoea is a sexually transmitted disease (std) with a high morbidity burden. Incidence of this disease is rising due to the increasing number of antibiotic-resistant strains. Neisseria gonorrhoeae has shown an extraordinary ability to develop resistance to all antimicrobials introduced for its treatment. In fact, it was recently classified as a "Priority 2" microorganism in the World Health Organization (WHO) global priority list of antibiotic-resistant Bacteria to guide Research, discovery and development of new antibiotics. This has raised a concern among medical researchers to develop an effective diagnostic test for the disease.
Recent surveillance data indicate that in some regions up to 7 out of 10 infections could be effectively treated with a single, more convenient oral dose of ciprofloxacin if the susceptibility status is established prior to prescribing. The British Association of Sexual Health and HIV (BASHH) have recognized the importance of antibiotic stewardship in their recently updated gonorrhea management guidelines, preferring the use of ciprofloxacin over ceftriaxone if antibiotic susceptibility results are available prior to treatment.
Experts say that this new test will help make antibiotic-resistance guided therapy a reality and will provide physicians with real-time information to make smarter antibiotic treatment choices.
The new test ResistancePlus GC* approved by the Food and Drug Administration is marketed by an Australian-based private molecular diagnostics company called Speedx.
Source : With inputs from the Business wire