New glucose monitoring system leads to better blood sugar control in diabetes: Lancet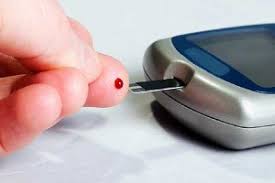 The new glucose monitoring system that includes automated insulin titration guidance under medical supervision leads to better blood sugar control in diabetes.
In patients with type 2 diabetes, insulin therapy is most effective when the dosage titrations are done regularly and frequently. But this is seldom practical for most clinicians, resulting in an insulin titration gap. A recent study published in the journal Lancet has found that a combination of automated insulin titration guidance with support from health-care professionals facilitates safe and effective insulin titration. The combination also offered superior glycaemic control compared with support from health-care professionals alone.
Richard M Bergenstal, International Diabetes Center, Minneapolis, USA, and colleagues evaluated the effectiveness and safety of a novel system (d-Nav Insulin Guidance System) that measures, records, and analyzes scheduled fingerstick blood glucose levels and uses an algorithm to recommend insulin dose adjustments directly to patients. About 180, type 2 diabetes patients were randomized to receive usual support from healthcare professionals with or without using the new system.
The primary objective was to compare average change in HbA 1c from baseline to 6 months. Safety was assessed by the frequency of hypoglycaemic events. The primary objective and safety were assessed in the intention-to-treat population.
Key findings of the study include:


Eligible patients had glycosylated hemoglobin (HbA1c) levels between 7.5% and 11.0%, despite the use of a stable insulin regimen (long-acting, biphasic, or basal-bolus, with or without other medications) for at least 3 months.


At baseline, the mean HbA1c level was about 8.6% in both groups.


After 6 months, the mean HbA1c level declined by 1.0% in the intervention group and by 0.3% in the control group — a significant difference.


No difference was noted in the frequency of hypoglycemic events.


On average, the system algorithm adjusted insulin doses 1.1 times weekly.


At study's end, total daily insulin doses for system users were more than 60% higher than those for control patients.


"The system now needs to be evaluated across large health-care systems to confirm these findings and study cost-effectiveness," concluded the authors.
For detailed study log on to
https://doi.org/10.1016/S0140-6736(19)30368-X
Source : With inputs from Lancet