New Furosemide Formulation for managing Heart Failure at home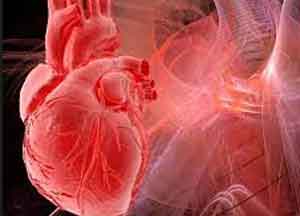 In acute medical care, HF patients presenting with congestion require intravenous (IV) administration of a diuretic agent is a must.There have been limited advancements in diuretic therapy in decompensated heart failure, despite diuretics serving as the mainstay for the relief of congestion for several decades.
According to the results of a phase II trial, a new formulation of furosemide (Lasix) has been developed which is pH-neutral and may be safe and effective for subcutaneous administration to patients with acutely decompensated heart failure.The study has been published in JACC Heart Failure.
Dr. Nisha A. Gilotra and associates sought to determine the efficacy and safety of a novel, pH-neutral formulation of furosemide administered subcutaneously (SC) for treatment of acute decompensated heart failure (HF) The researchers in a single-center study had 41 patients randomized to a single dose of subcutaneous furosemide (at a fixed 80 mg over 5 hours) or IV furosemide (123 mg on average).The primary outcome was 6-h urine output, and secondary outcomes were weight change, natriuresis, and adverse events.
Out of total patients, 19 were treated with IV (mean dose: 123 ± 47 mg) and 21 with SC furosemide (fixed dose of 80 mg over 5 h). It was found that 6-h urine output in the IV group was not significantly different from that in the SC furosemide group (median IV: 1,425 ml; interquartile range [IQR]: 1,075 to 1,950 ml; vs. median SC: 1,350 ml; IQR: 900 to 1,900 ml; p = 0.84). Additionally, mean weight loss was not significantly different (−1.5 ± 1.1 kg in the IV group vs. −1.5 ± 1.2 kg in the SC group; p = 0.95). There was no worsening renal function, ototoxicity, or skin irritation with either formulation. Thirty-day hospitalization rates were similar.
The researchers concluded that In this phase II trial, they did not identify significant differences between urine output obtained with pH-neutral furosemide administered SC and that obtained by IV. This method of decongestion may allow treatment at home and reduced HF resources and warrants further investigation. (Sub-Q Versus IV Furosemide in Acute Heart Failure; NCT02579057)
Prior formulations of subcutaneous furosemide were too alkaline, forcing it to be injected at low volumes at a time and causing frequent skin burns and stings, the authors noted. In addition, the attempted use of an elastomeric pump required catheter placement and continuous infusion and was associated with complications such as abscess formation.
For further reference log on to :
http://heartfailure.onlinejacc.org/content/early/2017/11/27/j.jchf.2017.10.001?sso=1&sso_redirect_count=2&access_token=
Source : JACC