New FDA approved finger prick test detects prostate cancer within minutes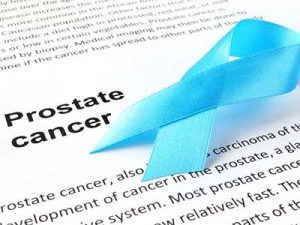 USA: Prostate cancer diagnosis may now become easier and quicker, all thanks to the new Sangia Total Prostate Specific Antigen (PSA) Test recently approved by the US Food and Drug Administration. The test can be administered with a simple finger prick, and results are generated in less than 15 minutes. This is the first point-of-care test that can deliver PSA results near where the patient is being evaluated, for example at the doctor's office, instead of waiting for lab analysis.
The Sangia Test is used to measure total PSA in the blood from a fingerstick collected by a healthcare professional and is used in addition to a digital rectal exam (DRE) as an aid in the detection of prostate cancer in men aged 50 years and older in point-of-care settings. A prostate biopsy is required for the diagnosis of prostate cancer.
The test consists of a Cassette Assembly and a Sample Collector. During the testing process, a blood sample from a fingerstick is collected and filled into the Sample Collector. The Sample Collector connects to the Cassette Assembly that is then inserted into the Claros 1 Analyzer to complete the test. Each sample runs on a Sangia Total PSA Test Cassette includes a separate positive and negative control check that must be passed for the Claros 1 Analyzer to report a total PSA sample result.
Also Read: Compounds in coffee may inhibit prostate cancer growth, finds study
"The FDA's approval of the first point-of-care total PSA test for prostate cancer has the potential to improve patient care by streamlining PSA testing. However, a Clinical Laboratory Improvement Amendments waiver is needed before this test can be fully integrated into clinical care," Alexa Meyer and Michael Gorin, urologists at Johns Hopkins University, Baltimore, Maryland, write in a product review published April 4 in Nature Reviews Urology.
Meyer and Gorin do not discuss any potential complications with the process, which have been documented when conventional PSA testing occurs, including patients and clinicians typically
not first having a balanced discussion of the risks and benefits of PSA testing
as a cancer screening tool.
Also Read: Shorter radiotherapy course effective for prostate cancer: JAMA
For men ages 55 to 69, both the United States Preventive Services Task Force and the American Urological Association recommend that men have an opportunity to discuss the potential harms and benefits with their physician before deciding to undergo PSA testing, she said. The test is not recommended for routine use in men 70 years and older.
Source : With inputs from Nature Reviews Urology and FDA