New evidence strongly supports statin use for secondary prevention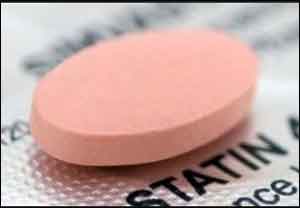 DELHI: The role of statin therapy in the prevention of cardiovascular disease has been well received by the medical and scientific communities, with numerous guidelines promoting their use. Now, a review in the journal BMC Medicine has found strong evidence suggesting that statins are associated with a reduction in the absolute risk of ischemic strokes and cardiovascular events.
The 2013 ACC/AHA guideline recommends the use of statins to reduce the risk of stroke and cardiovascular events in patients with ischemic stroke or TIA presumed to be of atherosclerotic origin. Possible adverse events that have been associated with statin therapy are myopathy and hemorrhagic stroke.
Despite the widespread use of statins, the relative safety and efficacy of different statin drugs have not been clearly defined. In fact, no head-to-head trial has directly addressed the effectiveness of these therapies or has clearly defined the choice of a specific statin, dose (low, moderate, or high), and target (all ischemic stroke and TIA or non-cardioembolic only or high LDL cholesterol only).
Irene Tramacere, Department of Research and Clinical Development, Fondazione IRCCS Istituto Neurologico Carlo Besta, Milan, Italy, and colleagues conducted this systematic review to summarize the evidence for the use of statins in secondary prevention for patients with ischemic stroke by comparing benefits and harms of various statins. For this purpose, they analyzed data from nine trials have been identified (n=10,741 patients). The median follow-up period was 2.5 years.
They found that:


Statins did not seem to modify all stroke and all-cause mortality outcomes; they were associated with a decreased risk of ischemic stroke, ischemic stroke or TIA and cardiovascular event, and did not seem to modify rhabdomyolysis, myalgia, or rise in creatine kinase.


In the comparison of different statins, moderate- to high-quality evidence indicated that differences between pharmaceutical products seemed modest, with high doses (e.g., atorvastatin 80 mg/day and simvastatin 40 mg/day) associated with the greatest benefits.


Trial sequential analysis (TSA) excluded random error as a cause of the findings for ischemic stroke and cardiovascular event outcomes.


Evidence for increased risk of hemorrhagic stroke was sensitive to the exclusion of the SPARCL trial.


"The findings from this network meta-analysis represent the most comprehensive evidence base to date that can guide best practice strategies for statin treatment in adults with a previous stroke or TIA," write the authors.
"Evidence strongly suggested that a reduction in the absolute risk of ischemic strokes and cardiovascular events was linked to statins. There were modest differences in effects between statins, signaling potential therapeutic equivalence," they concluded, adding that, "We hope that these results will assist in shared decision-making between patients and their clinicians and will inform the procurement of medicines within national health care systems."
For detailed study follow the link: https://doi.org/10.1186/s12916-019-1298-5
Source : With inputs from BMC Medicine