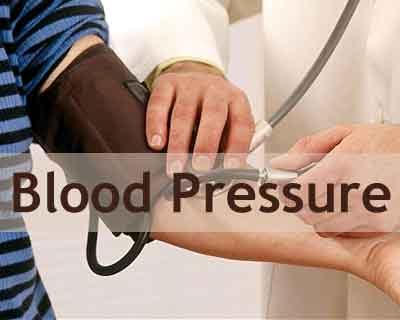 European Society of Cardiology and European Society of Hypertension presented new long-awaited European Guidelines for the treatment of high blood pressure at the European Society of Hypertension meeting in Barcelona on June 9th, 2018. Prof. Bryan Williams (ESC Chairperson), London UK, and Prof. Giuseppe Mancia (ESH Chairperson), Milan Italy have developed the guidelines as lead authors which provide recommendations for doctors globally about diagnosis, risk reduction and treatment of high blood pressure. In addition to other recommendations, latest European Guidelines stick to 140/90 mm Hg as high blood pressure refuting AHA 2017 guidelines which lowered threshold of High B.P. to 130/80.
Key Recommendations
1.Diagnosis of Hypertension:
 It is recommended office blood pressure (BP) be measured repeatedly (more than one visit)
2.Classification of Hypertension:
It is recommended that BP be classified as optimal, normal, high normal, or grades 1–3 hypertension, according to office BP.
Optimal <120/80,
Normal 120-129 &/or 80-84,
High Normal 130-139 &/or 85-89,
Grade I HT 140-159 &/or 90-99,
Grade II HT 160-179 &/or 100-109,
Grade III HT >180 &/or > 110 mms Hg
3.Office BP treatment targets
BP should be lowered to <140/90 mmHg in all patients but should be <130/80 mmHg in most patients
For patients >65 yrs., SBP goal 130- <140 mmHg
4.Treatment of hypertension
Combination treatment is recommended for most hypertensive patients, as initial therapy.
It is recommended to initiate an antihypertensive treatment with a two-drug combination, preferably in a single pill combination (SPC)
It is recommended that if BP is not controlled with a two-drug combination, treatment should be increased to a three-drug combination, usually a renin-angiotensin system (RAS) blocker + calcium channel blockers (CCB) + thiazide/thiazide-like diuretics, preferably as a SPC
Full European guidelines will be released in August which shall emphasize on statin therapy for many more hypertensive patients than currently receive them, based on their total cardiovascular risk, blood pressure in pregnancy, hypertension emergencies, resistant hypertension, atrial fibrillation, and anticoagulation, and a stronger recommendation for home and ambulatory blood pressure monitoring.