New drug Plazomicin effective against complicated UTI, confirms study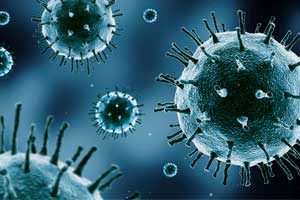 The aminoglycoside plazomicin is noninferior to meropenem for treating complicated urinary tract infections (UTI), confirmed a phase III, study. Plazomicin was approved for complicated UTIs in 2018.The study has appeared in the New England Journal of Medicine.
The increasing multidrug resistance among gram-negative uropathogens necessitates new treatments for serious infections. Plazomicin is an aminoglycoside with bactericidal activity against multidrug-resistant (including carbapenem-resistant) Enterobacteriaceae.
Plazomicin is next generation aminoglycoside that targets aminoglycoside-modifying enzymes (AMEs) and inhibits bacterial protein synthesis and exhibits dose-dependent bactericidal activity. It is effective against both Gram-negative and Gram-positive bacteria, including the aminoglycoside-modifying enzyme.It has a more convenient administration schedule as a once daily, 30-minute intravenous (IV) therapy compared to other IV antibiotics administered multiple times per day with infusion times up to two hours.It is fairly safe and no clinically significant effects on renal, vestibular, or cochlear function have been observed both at Phase I and II studies in humans.
Meropenem should only be used to treat or prevent infections that are proven or strongly suspected to be caused by susceptible bacteria. When culture and susceptibility information are available, they should be considered in selecting or modifying antibacterial therapy. In the absence of such data, local epidemiology and susceptibility patterns may contribute to the empiric selection of therapy.
Please also read-
Plazomicin – new antibiotic for complicated UTI in adults
In the study,roughly 600 patients with complicated UTI, including acute pyelonephritis, were randomized to receive a maximum 7 days of either intravenous plazomicin (daily) or meropenem (every 8 hours). The patients were allowed to receive an optional oral stepdown therapy — primarily levofloxacin — after 4 days of IV therapy.
Plazomicin, approved for complicated UTIs in 2018, was noninferior to meropenem regarding composite cure — clinical cure and microbiologic eradication — at day 5. Cure rates were significantly higher with plazomicin at the test-of-cure visit at days 15–19 among those who had a baseline pathogen susceptible to both drugs (82% vs. 70% for meropenem).
The researchers concluded that Once-daily plazomicin was noninferior to meropenem for the treatment of complicated UTIs and acute pyelonephritis caused by Enterobacteriaceae, including multidrug-resistant strains.
For further reference log on to :
DOI: 10.1056/NEJMoa1801467