New drug may avert thousands of deaths from PPH : WHO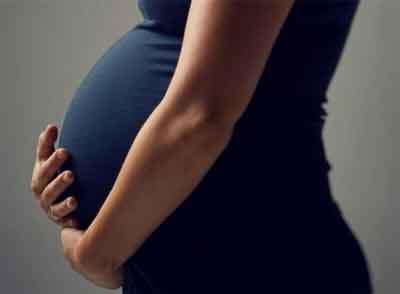 Findings of a new study co-led by World Health Organization (WHO) demonstrate that carbetocin -- a new heat-stable drug formulation for prevention of post-childbirth bleeding (postpartum hemorrhage), has the potential to save thousands of lives in poorer countries.
The study, published in The New England Journal of Medicine, found that carbetocin is as safe and effective as oxytocin in preventing postpartum bleeding.
The drug, made by Ferring Pharmaceuticals, could prove a useful alternative to oxytocin - currently recommended as the first-choice medicine for preventing excessive bleeding after childbirth that requires refrigeration, unlike carbetocin. Oxytocin needs to be transported and stored at between 2 and 8 degrees Celsius, making it tricky to use in many poor countries where infrastructure and power supply can be limited.
The drug is robust and stable enough to be transported and used in hot climates where cold storage can be a problem. It doesn't require refrigeration and retains efficacy for at least three years even at 30 degrees Celsius (86°F) and 75 percent humidity.
Every year about 14 million women around the world suffer from postpartum hemorrhage (PPH). This severe bleeding after birth is the largest direct cause of maternal deaths. Shockingly, 99% of the deaths from PPH occur in low- and middle-income countries compared with only 1% in high-income countries. Maternal death also increases death risk of the newborn within a month.
Read Also: One Indian woman dies every 5 minutes during pregnancy: WHO
Tedros Adhanom Ghebreyesus, the WHO's director-general, said the finding was "a truly encouraging new development" that could "revolutionize our ability to keep mothers and babies alive".
The CHAMPION (Carbetocin HAeMorrhage PreventION) trial looked at 30,000 women who gave birth vaginally in 10 countries: Argentina, Egypt, India, Kenya, Nigeria, Singapore, South Africa, Thailand, Uganda and Britain.
Each woman was randomized to get either a single injection of heat-stable carbetocin or oxytocin immediately following the birth of her baby. The results showed both drugs were equally effective in preventing excessive bleeding after childbirth.
Based on the study, the researchers concluded that heat-stable carbetocin was noninferior to oxytocin for the prevention of blood loss of at least 500 ml or the use of additional uterotonic agents. Noninferiority was not shown for the outcome of blood loss of at least 1000 ml; low event rates for this outcome reduced the power of the trial.
For further reference click on the links:
10.1056/NEJMoa1805489
and
http://www.who.int/reproductivehealth/pph-new-drug-formulation/en/
Source : With inputs from NEJM and WHO