New drug in combo with statins can cut cholesterol: NEJM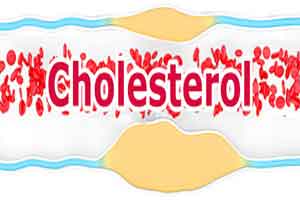 Washington : A new class of cholesterol-lowering drug can help patients cut their risk of cardiovascular disease, stroke and heart attack.
In a trial of more than 27,000 patients, researchers found that taking monthly or twice-monthly injections of the medication, called evolocumab, on top of statins could cut cholesterol levels by almost 60 percent on average in patients with an underlying risk of cardiovascular disease.
The international team, which includes researchers from Imperial College London, says the drug could provide added benefit to patients already taking statins by further reducing the levels of low-density lipoprotein (LDL) cholesterol in their blood.
"This is one of the most important trials of cholesterol-lowering since the first statin trial, published 20 years ago," said lead author Peter Sever, adding "Our results suggest this new, extremely potent class of drug can cut cholesterol dramatically, which could provide great benefit for a lot of people at risk of heart disease and stroke."
In the study, researchers looked at the protective effect of evolocumab on patients in 49 countries, with a history of atherosclerotic vascular disease, who were already taking statins to reduce their cholesterol.
At the end of the treatment period, researchers found that on average, patients taking evolocumab plus statins were able to reduce their LDL cholesterol levels by an average of 59 per cent, from 92 mg/dL to 30 mg/dL, compared to those taking placebo plus statins.
The group which had received evolocumab experienced fewer primary endpoint events, compared to the placebo arm of the study, with 1,344 (9.8 per cent) compared to 1,563 (11.3 per cent) respectively.
Overall, this equated to a 15 per cent reduction in the risk of serious cardiovascular events for patients taking the drug with statins. The benefits were seen across all sub types of patients, even in those who started with low levels of cholesterol.
According to the researchers, the findings demonstrate the protective effect of the drug through lowering LDL cholesterol levels, with no significant difference in the occurrence of side effects between the treatment and placebo arms of the study.
The study is published in the New England Journal of Medicine.