New drug improves survival in multiple myeloma patients: Lancet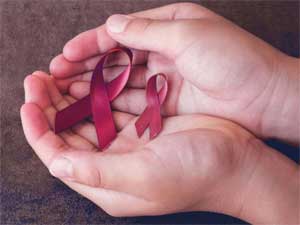 UK: A therapeutic drug, called lenalidomide, has shown improved outcomes and survival rates in patients with a serious type of bone marrow cancer (multiple myeloma), according to a largest study of its kind study.
The study, published in The Lancet Oncology, show an improvement for those who received ongoing therapy with the drug lenalidomide, compared to those not receiving it. This offers a new hope to patients with this disease.
Also Read: Understanding Multiple Myeloma-Dr Rahul Bhargava
Myeloma is a cancer of the plasma cells and it can affect several areas of the body, such as the spine, skull, pelvis, and ribs. Current treatment usually involves chemotherapy and a stem-cell transplant.
Multiple myeloma patients treated with lenalidomide maintenance therapy have improved progression-free survival, primarily following autologous stem-cell transplantation.
A beneficial effect of lenalidomide maintenance therapy on overall survival in this setting has been inconsistent between individual studies. Minimal data are available on the effect of maintenance lenalidomide in more aggressive disease states, such as patients with cytogenetic high-risk disease or patients ineligible for transplantation.
Graham H Jackson, Northern Institute for Cancer Research, Newcastle University, UK, and colleagues conducted the study to assess lenalidomide maintenance versus observation in patients with newly diagnosed multiple myeloma, including cytogenetic risk and transplantation status subgroup analyses.
The Myeloma XI seven-year study involved more than 4,000 patients in 110 hospitals in the UK and was funded primarily by Cancer Research UK, with support from Myeloma UK and a number of educational grants.
Key Findings:


After a median follow-up of 31 months, median progression-free survival was 39 months with lenalidomide and 20 months (18–22) with observation, and 3-year overall survival was 78·6% in the lenalidomide group and 75·8%in the observation group.


Progression-free survival was improved with lenalidomide compared with observation across all prespecified subgroups.


On prespecified subgroup analyses by transplantation status, 3-year overall survival in transplantation-eligible patients was 87·5% in the lenalidomide group and 80·2% (76·0–84·4) in the observation group, and in transplantation-ineligible patients it was 66·8% (61·6–72·1) in the lenalidomide group and 69·8% (64·4–75·2) in the observation group.


By cytogenetic risk group, in standard-risk patients, 3-year overall survival was 86·4% (95% CI 80·0–90·9) in the lenalidomide group compared with 81·3% (74·2–86·7) in the observation group, and in high-risk patients, it was 74.9% (65·8–81·9) in the lenalidomide group compared with 63·7% (52·8–72·7) in the observation group; and in ultra-high-risk patients it was 62·9% (46·0–75·8) compared with 43·5%.


The most common grade 3 or 4 adverse events for patients taking lenalidomide were hematological, including neutropenia (362 [33%] patients), thrombocytopenia (72 [7%] patients), and anemia (42 [4%] patients).


Serious adverse events were reported in 494 (45%) of 1097 patients receiving lenalidomide compared with 150 (17%) of 874 patients on observation.


The most common serious adverse events were infections in both the lenalidomide group and the observation group. 460 deaths occurred during maintenance treatment, 234 (21%) in the lenalidomide group and 226 (27%) in the observation group, and no deaths in the lenalidomide group were deemed treatment-related.


"This is a major breakthrough as it shows that the long-term use of lenalidomide significantly improves the time myeloma patients stay in remission after initial therapy, said Jackson.
"It is a huge step and, importantly, identifies that for younger patients lenalidomide improves their overall survival for this difficult-to-treat bone marrow cancer.
"Our research highlights that lenalidomide should be considered for newly diagnosed patients following stem-cell transplantation."
"Lenalidomide is convenient because it is administered orally, and this study did not report any unexpected toxicity data. Of note, an adequate bone marrow reserve is required for the use of lenalidomide as maintenance treatment and monitoring for second primary cancer is needed. Additional studies assessing health-related quality of life through patient-reported outcomes are necessary to know the patients' perspective," María-Victoria Mateos, Hematology Department, University Hospital of Salamanca, IBSAL, Salamanca, Spain, writes in an accompanying editorial.
For further reference follow the link:
https://doi.org/10.1016/S1470-2045(18)30687-9
Source : With inputs from The Lancet Oncology