New Draft Lyme Disease Guidelines released by IDSA/AAN/ACR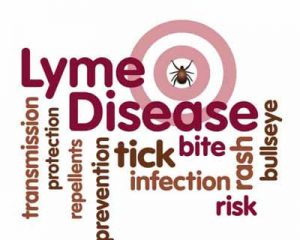 The Infectious Diseases Society of America, American Academy of Neurology, and American Academy of Rheumatology have issued new draft guidelines on Lyme disease. The guidelines were last updated in 2006. The draft of the guideline is open for a comment period of 45 days on the document with a submission deadline of Aug 10 2019.f
The major recommendations are:


Prophylactic antibiotics (a single dose of oral doxycycline) should be administered to patients within 72 hours of removing a tick after a high-risk bite, but not after lower-risk bites. High-risk bites must meet all of the following criteria: from an Ixodes tick, in a highly endemic area, and from a tick engorged and attached for 36 hours or more.


For erythema migrans, preferred treatments include 10 days of doxycycline or 14 days of amoxicillin, cefuroxime axetil, or phenoxymethylpenicillin.


For patients presenting with meningitis, painful radiculoneuritis, mononeuropathy multiplex, or acute cranial neuropathies, along with plausible exposure to high-risk ticks, Lyme testing is recommended. Routine testing is not recommended for patients with other neurological syndromes or psychiatric illnesses.


The groups suggest against routine testing in children presenting with developmental, behavioral, or psychiatric disorders.


Additional antibiotics are not recommended in patients with persistent or recurring nonspecific symptoms (e.g., pain, fatigue) after treatment for Lyme disease but who don't have evidence of reinfection or treatment failure.


For patients who have persistent or recurring non-specific symptoms such as fatigue, pain, or cognitive impairment following Lyme treatment, the guidelines advise against additional antibiotics. The authors also call for more studies on patients who've been diagnosed as having chronic Lyme disease—a term that currently lacks an accepted definition but refers to patients with infections lasting more than 6 months.


The experts feel that these guidelines are a welcome update to the previous version, which is now more than a decade old as they are comprehensive and evidenced-based.
For further reference log on to:
https://www.idsociety.org/practice-guideline/Lyme-Disease-Guideline-Public-Comments/