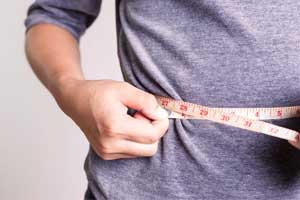 In obese or overweight patients with type diabetes (T2D), treatment with MEDI0382, a balanced glucagon-like peptide-1 and glucagon receptor dual agonist, showed promise for meaningful reductions in blood glucose and body weight.
The study was published in the journal Lancet and presented at the annual meeting of American Diabetes Association.
Philip Ambery, senior director of clinical development at MedImmune in Cambridge, England, and colleagues conducted the study to assess the efficacy, tolerability, and safety of treatment with MEDI0382 developed to provide glycaemic control and weight loss, in patients with T2D.
................................ Advertisement ................................
This randomized, placebo-controlled, double-blind, combined multiple-ascending-dose (MAD) study was done at 11 study sites in Germany, in patients, ages 18-65, with controlled type 2 diabetes (HbA1c levels of 6.5-8.5% at screening) and a BMI between 27-40.
Patients received once-daily subcutaneous injections of the study drug at doses of no more than 300 μg for ≤22 days in the MAD portion of the study, and a dose of no more than 200 μg for ≤41 days in the phase IIa portion. In total, 61 patients were randomly assigned to the MAD part of the study (42 to MEDI0382; 19 to placebo), while 51 patients were randomly assigned to the phase 2a part (25 to MEDI0382; 26 to placebo).
................................ Advertisement ................................
In the phase IIa study, three patients in the study arm and one in the placebo group discontinued because of adverse events. In the study arm, 88% of patients received at least one dose and had measurements taken at baseline and day 41, as did 96% of those in the placebo group.
Key Findings:
Patients who received MEDI0382 achieved a weight loss of 3.84 kg (8.5 lbs) after 41 days of treatment versus a loss of 1.70 kg (3.7 lbs) among patients on placebo (P=0.0008).
In addition to weight loss, HbA1c decreased by 0.9% among the patients on MEDI0832 compared with a reduction of 0.6% among the patients on placebo (P=0.0004).
The agent was associated with reductions in post-meal glucose levels and in fasting glucose levels.
"MEDI0382 has the potential to deliver clinically meaningful reductions in blood glucose and body weight in obese or overweight individuals with type 2 diabetes," Ambery's group wrote. 'To our knowledge, this clinical trial is the first to test the efficacy of a GLP-1 and glucagon receptor dual agonist, MEDI0382, in patients with type 2 diabetes. The results from this study support further clinical development of MEDI0382 in obese or overweight patients with Type 2 diabetes, as evidenced by the treatment effects of decreased body weight and improved glycemic control. Moreover, the safety and pharmacokinetic profiles of MEDI0382 support daily dosing."
For further reference log on to https://doi.org/10.1016/S0140-6736(18)30726-8
Medha Baranwal joined Medical Dialogues as an Editor in 2018 for Speciality Medical Dialogues. She covers several medical specialties including Cardiac Sciences, Dentistry, Diabetes and Endo, Diagnostics, ENT, Gastroenterology, Neurosciences, and Radiology. She has completed her Bachelors in Biomedical Sciences from DU and then pursued Masters in Biotechnology from Amity University. She has a working experience of 5 years in the field of medical research writing, scientific writing, content writing, and content management. She can be contacted at medha@medicaldialogues.in. Contact no. 011-43720751
To know about our editorial team click here