New diabetes drug approved by European Commission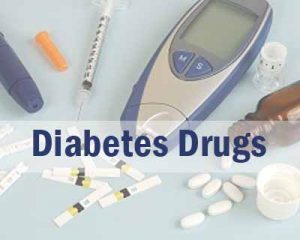 Type 2 diabetes mellitus is a metabolic disorder characterised by the body being unable to metabolise blood sugar) leading to high levels of blood sugar which over time may damage the organs of the body. The patient compliance of treatment is poor when there are multiple tablets to be taken and that too multiple times a day. The treatment is lifelong and therefore drug companies and all stakeholders are in a lookout for a convenient dosage schedule to increase patient compliance.
The European Commission (EC) has approved Qtrilmet a once-daily tablet for type 2 diabetes. It combines three different types of medication metformin hydrochloride, saxagliptin and dapagliflozin in form of modified-release tablets to improve blood sugar control in adults with type-2 diabetes (T2D). Metformin is a widely prescribed drug which helps to improve insulin sensitivity. Saxagliptin is a dipeptidyl peptidase-4 (DPP-4) inhibitor drug that also helps improve insulin sensitivity. Dapagliflozin is a sodium-glucose co-transporter-2 (SGLT-2) inhibitor which helps the kidneys expel excess glucose out of the blood.
The European Commission has given permission for AstraZeneca's Qtrilmet to be used among adults with type 2 diabetes who meet certain criteria. The combination drug was approved in the US in May. In the US, the drug is marketed under the trade name Qternmet XR.
The approval is based on data from five Phase III trials which evaluated combinations of Forxiga (dapagliflozin) and Onglyza (saxagliptin) on a background of metformin in patients with inadequately controlled T2D. The primary endpoint in these trials was mean change from baseline in HbA1c (average blood sugar levels) at week 24 or 52. The drug showed superior performance compared with three rival medications that were also combination drugs for type 2 diabetes. It also demonstrated non-inferiority compared with insulin and metformin.
The drug will be available in two different doses. One dose will have a slightly higher concentration of metformin than the other dose available. Both forms of the drug will be modified-release tablets, which can help to minimise side effects.
In a statement, the AstraZeneca board said: "The EC has approved Qtrilmet to improve glycemic control in adults with type 2 diabetes when metformin with or without sulphonylurea and either Onglyza or Forxiga does not provide adequate glycemic control, or when type 2 diabetes patients are already being treated with metformin, Onglyza and Forxiga."
The side effects of the drug include upper respiratory tract infections and gastrointestinal symptoms. If the medication is used alongside insulin or a sulphonylurea, there is a greater risk of hypoglycemia.
AstraZeneca
Source : Inputs from AstraZeneca Press release