New Delhi: Rare Orthopaedic Surgery performed at Safdarjung Hospital
New Delhi: In probably a first for a government hospital, a rare Arthroscopic Suture Bridging Surgery was performed at Safdarjung Hospital at New Delhi. The doctors, arthroscopically used a suture to fix a posterior cruciate ligament (PCL) avulsion fracture, without the use of any implant such as a screw or an endobutton.
Posterior cruciate ligament (PCL) avulsion fractures are a type of avulsion fracture of the knee that represent the most common isolated PCL lesion. This typically involves separation of the posterior tibial insertion of the PCL to variable degrees.
The case is of one patient Ankur, an 18 year old boy who suffered a road traffic accident. He was diagnosed to have a posterior cruciate ligament avulsion fracture of knee due to which patient was not able to walk properly and was on bed rest for 3 weeks. After being referred from other hospitals due to complexity of the required surgery, he came to the Central Institue of Orthopaedics, at Safdarjung Hospital New Delhi . A team of orthopaedic surgeons led by Dr. Balvinder Singh, assistant professor, Dr. Taha Ahmed and Dr. Mohit Garg, senior residents, Dr. Ashu Meena, anaesthetists Dr. Rajni and Dr. Santosh, assisted by sister Aruna undertook this procedure using a novel technique.The doctors used an Arthroscopic suture bridging technique which does not require any implant like screws or endobutton hence bringing down the cost by 70-80%.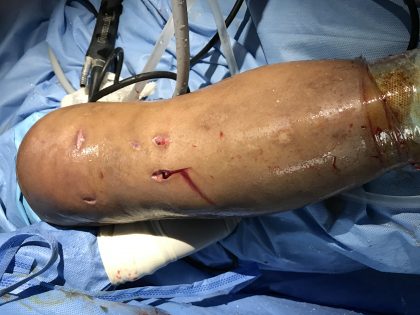 "This procedure has recently been adopted in Germany and the Unites States, and rarely performed in India.There are thousands of cases like Ankur who cannot afford the high cost of surgery and new methods such as these, which is affordable and minimizes the financial burden, can give them a new lease of life" Dr Balivinder Singh, Assistant Professor at the Hospital and the lead surgeon told Medical Dialogues.
As most implants are costly, the use of this technique is helpful, particularly in government hospitals with its high cost effectivity for the patient, he added.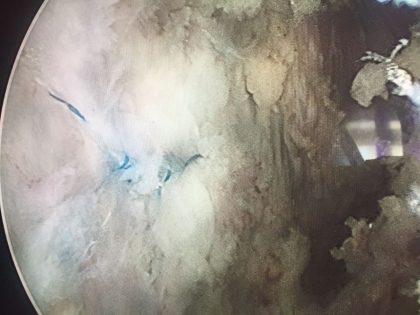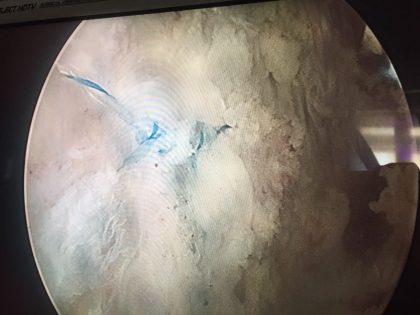 According to the doctors, the open surgeries which cost the patient over Rs 1.5 lakh in private hospitals while more than Rs 50,000 in government hospitals can come down to Rs 10,000 if this surgery is adopted.