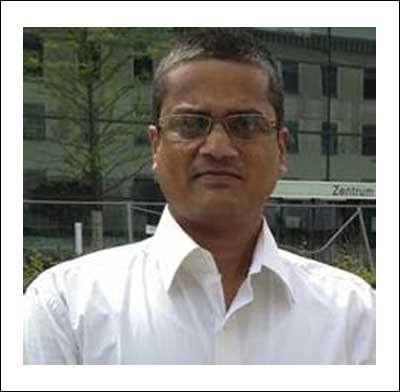 New Delhi: In a unique case, Dr P Sarat Chandra Professor of Neurosurgery at AIIMS Delhi is reported to have used the 'absolute alcohol' technique to treat a patient,  who was suffering from spine tumour (vertebral tumour) and was paralysed below the waist for several months.
The patient came to the hospital, when she was seven months pregnant and unable to walk as she was paralysed below the waist.
Dr PS Chandra, professor of neurosurgery, AIIMS who developed ' absolute alcohol' technique at the institute, told Mail Today, "MRI suggested that it was a spine tumour. Many people outside opined that it was a cancerous tumour and there's no cure." He further explained that the case was more complicated as the patient was pregnant.
After Diagnosing her MRI reports, the doctor decided to to pump in a measured amount of 'absolute alcohol', a neuro-toxic drug, into the tumour to destroy the lump.
"She was brought to the neurosurgery department at AIIMS. We immediately recognised it as vertebral haemangioma. This is a slow-growing vertebral tumour, which is not malignant. But the biggest challenge is surgery because it is extremely 'vascular' (highly bloody) and if touched by a doctor during surgery it bleeds heavily," said doctor.
Dr Chandra said, "As the patient was in her advanced stage of pregnancy, we could not get her to lie upside down. So we put her in a lateral position. We opened the up tumour area, inserted two screws in the healthy vertebra above and below and covered the baby. Into the affected vertebra we inserted absolute alcohol."
The procedure took 4-6 hours before the surgery. Dr Chandra said that soon after the surgery, the patient felt relief in her legs and delivered a healthy baby in a couple of months.
Absolute alcohol, or 99% ethanol, causes tumour destruction by drawing water out of the cells, thus dehydrating them, and thereby altering the structure of cellular proteins. Over a longer period of time, it leads to new bone formation, thus facilitating healing in the spine. In addition, it is a powerful embolising agent and cuts off the blood supply to the tumour.
The technique/ procedure has been published in the  journal 'Neurosurgery', which is the official journal for the Congress of Neurological Surgeons, USA, and other prestigious publications reports Mail Today. The technique is indeed least expensive at AIIMS, when compared to other forms of 'intra-arterial embolisation', where doctors inject some glue into the tumour
The AIIMS doctor further elaborated, "We have found this treatment is highly effective as it completely kills the tumour cells and over a period of time the patient is doing remarkably well and the tumour is completely gone. Also, there was new bone formation in the place where the tumour was originally present, which means there is healing in that particular area."
Thanking Dr PS chandra, shurti, the patient told Mail Today, "I had lost the hope that I would be able to give birth to my child. Now I am able to walk and even workout at the gym."